Swedavia Advertising – Global meeting arena for brands and people
High impression value
98% of Sweden's air travellers
Target group with good purchasing power
90-minute stay
Nationwide reach
A global meeting arena for millions of people
Swedavia Advertising provides a unique branding arena in an attractive, dynamic environment where people from Sweden and abroad gather.
Each year millions of people travel via Swedavia's airports. These passengers spend an average of 90 minutes at the airport before their departure. Studies show that people have a more positive view of advertising at airports than in other contexts, which provides opportunities to repeat messages.
Contact Swedavia Advertising and find out about our wide, flexible range of advertising options. We offer a fantastic product mix and a broad geographic reach.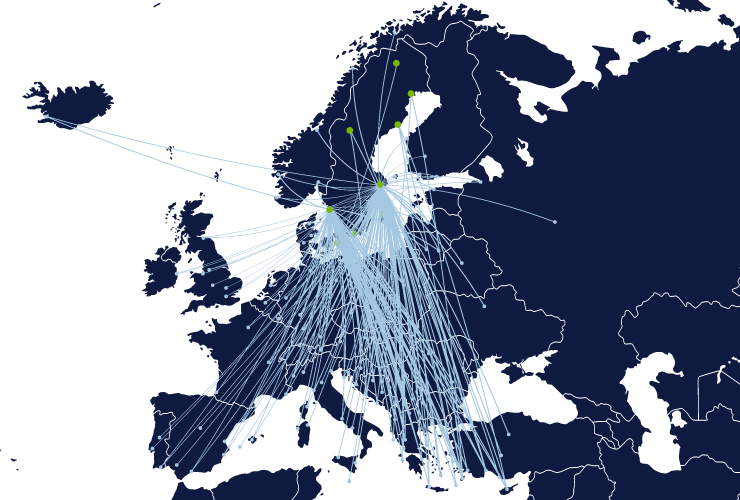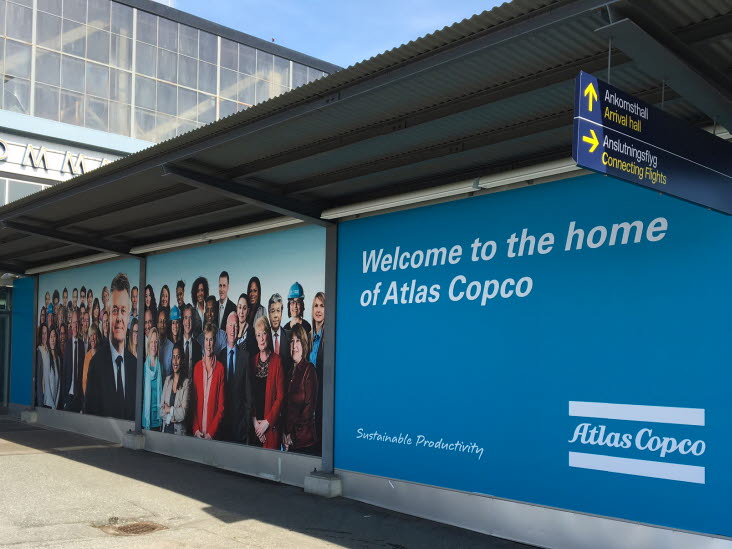 Atlas Copco
Atlas Copco's goal was to increase awareness about the breadth of its operations in various occupational areas and to spotlight the company as an attractive employer. The goal was also for employees to feel proud about working at a good, successful company.
of those who work in the industry have observed the communication
indicate that they can imagine taking a job at Atlas Copco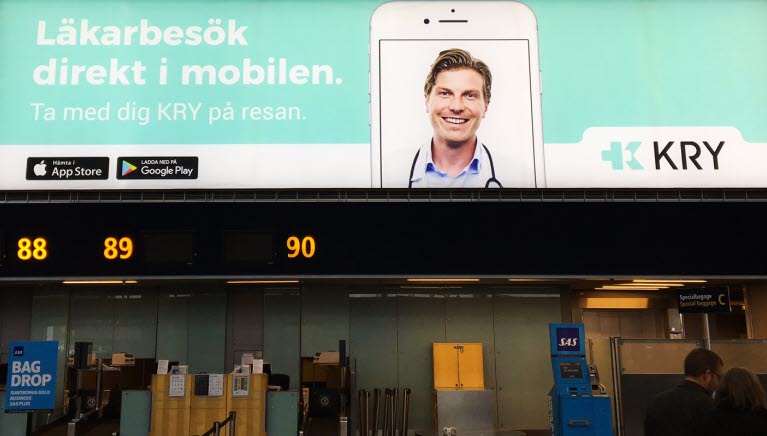 Kry
The goal of Kry's campaign was for passengers to feel secure about travelling knowing that Kry is available around the clock wherever they are in the world. The campaign turned out to give a good impression value, probably because the target group, passengers, is very relevant.
of all passengers have observed KRY's message
indicated that KRY may be their next choice when they look for health care next time