Welcome to commercial management at Swedavia
Sweden is the largest market, economy and tourist attraction in the Nordics, and is an attractive opportunity for both business and pleasure. As one of the most competitive, productive and globalised markets in the world, Sweden is open to international owners who want to do business in the country, as well as at Swedavia's 10 airports.
What can commercial management do for you and your company?
Do you wish to establish your company at one of Swedavia's 10 airports? Then you can turn to us at commercial management, with the assurance that we will help you find a suitable locale for your type of business.
At commercial management, we are experts in the rental and management of commercial spaces and will guide you as the client through the entire process. After having helped find you a suitable locale, we will create a rental agreement in collaboration with you as well as other Swedavia departments. We will be close at hand throughout the entire rental period and will guide you through any potential questions or problems that might arise. We will, of course, also be at hand when or if the rental agreement comes to an end. If you should outgrow your existing locale, we will do our best to find you another more suited to the size of your company. Should you host ambitions to move your company, we have premises in several Swedish cities and could potentially help you find a locale in your new location. All in accordance with your liking, tastes, and availability.
At commercial management, we oversee all of Swedavia's hotels, offices, lounges, storage rooms, hangars, and other miscellaneous premises at all 10 airports, from Malmö in the south to Kiruna in the north.
Interested? To find out what vacancies are possible for you to rent, fill in the form that you can find at the bottom of this page and someone from commercial management will contact you shortly.
Target group with good purchasing power
98% of Sweden's air travellers
Nationwide reach
Offices
Swedavia offers several different office solutions, with office spaces that fit everything from one person up to 500+ people. The office solutions are located at or in direct connection to an airport. Primarily, these can be found at our four largest airports: Stockholm Arlanda Airport, Bromma Stockholm Airport, Göteborg Landvetter Airport and Malmö Airport.
When renting from Swedavia, you can add several services to create a modern, professional, and working office. Examples of these are a reception service, cleaning service, conference rooms, and the order and delivery of food and snacks. This "full-service solution" cannot be had everywhere, but we offer a wide array of solutions adapted to several different companies.
We want to give you an office which you can grow in, where there are opportunities to build a network with other renters and with the possibility to create unique meeting places suited to your needs. At Swedavia, all companies are welcome, regardless of size.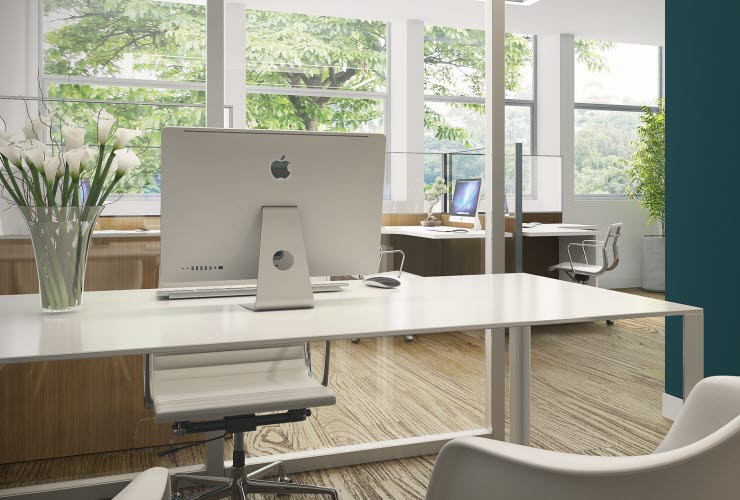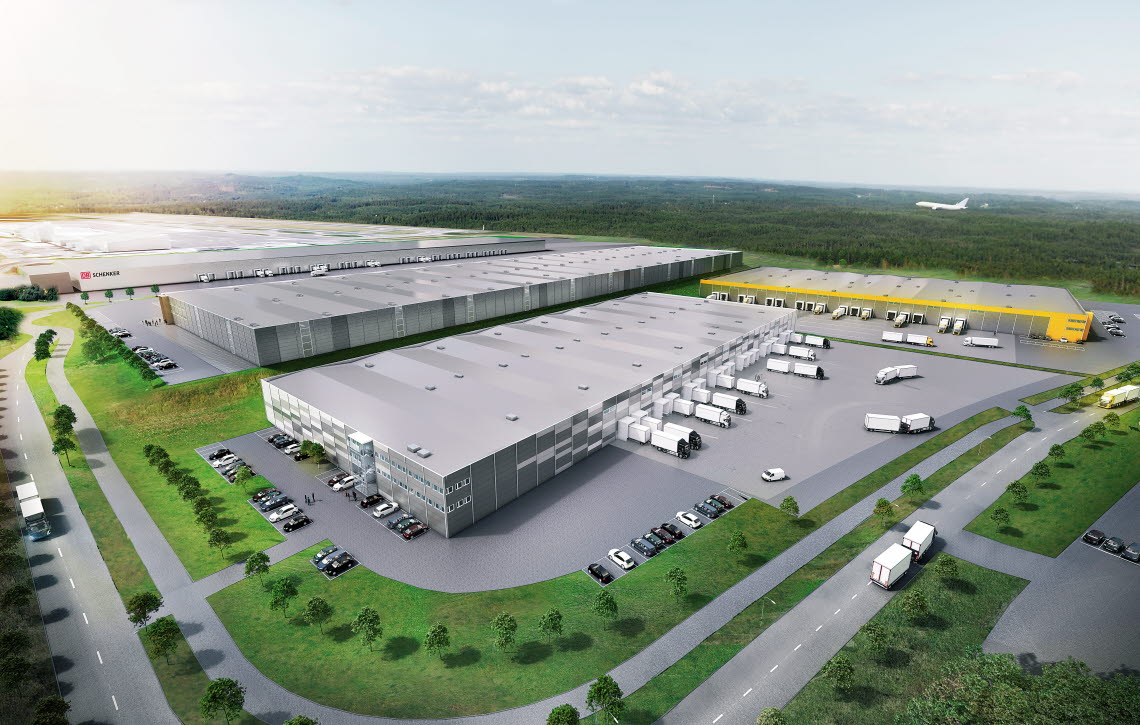 Storage facilities
At Swedavia, we have a large quantity of storage facilities of different sizes. Primarily, these are smaller areas, between 5-30 square meters. These are usually rented to companies that already have an established business at the airport, such as shops, airlines and/or offices. In some cases, the storage facilities can be larger, between 30-2.000 square meters. These have different ceiling heights and are used to store everything from vehicles to building modules to different types of spare parts.
Regardless of what you wish to store, it is our job to find a suitable storage facility for you – big or small. We always strive to find the optimal storage facility with the best geographical advantage to suit your needs.
Lounges
Swedavia offers the opportunity to run lounges at several of our airports, such as Stockholm Arlanda Airport, Bromma Stockholm Airport, Göteborg Landvetter Airport and Malmö Airport. We continuously strive to offer the optimal mix of lounges in different sizes and geographical locations, as well as lounges with a varied offer. Lounges are an important part in Swedavia's constant work to better the experience for our travellers.
We have recently made possible the opening of a new 'pop-up lounge' in the F pier at Arlanda and have more exciting lounge news in the works at other airports as well.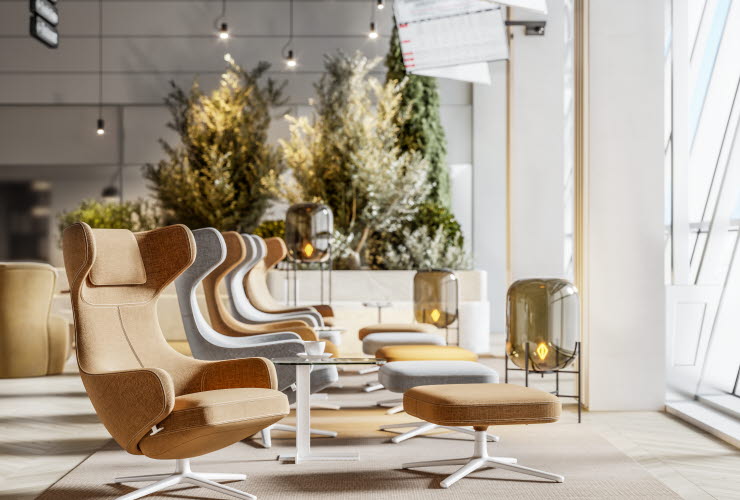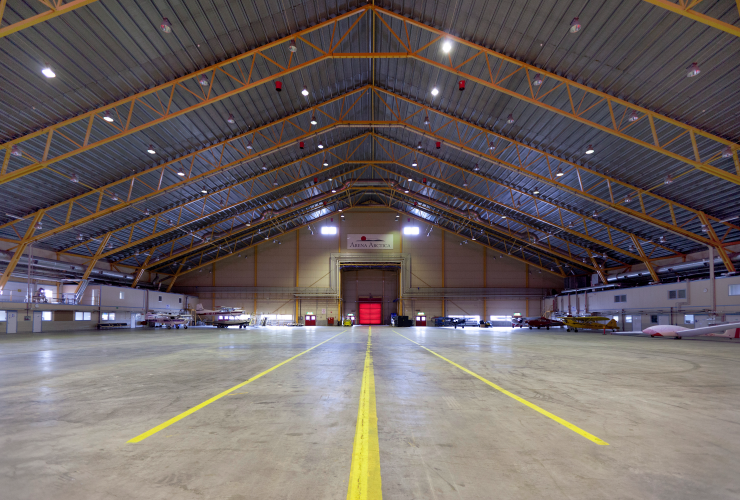 Hangars
At some of our airports, we offer the rental of hangars. Examples of renters could be aviation clubs, private aviation enthusiasts and companies whose business relates to airplanes of some sort. The hangars can also be used as staging areas, as workshops, and in other similar business ventures. What these renters have in common is that they have a business that is connected to aviation in some way and that they need large storage facilities, often with a high ceiling height.
We have a limited number of hangars, but we will always do our best to accommodate your needs. Please let us know in your request whether you are in need of an entire hangar or only parts of one.
Land lease
Swedavia owns large areas of land on and around our airports. Parts of this land is available to lease. For instance, we lease cottages, land for farming, land for hunting and land plots for new developments. Most of our lands are, however, areas which Swedavia has plans to grow within, both in the short term and long term. It can also concern security areas before, after or to the side of, for instance, landing strips.
Our land areas can be found in direct connection to all of our 10 airports, but the largest areas are located by Stockholm Arlanda Airport, Bromma Stockholm Airport, Göteborg Landvetter Airport and Malmö Airport.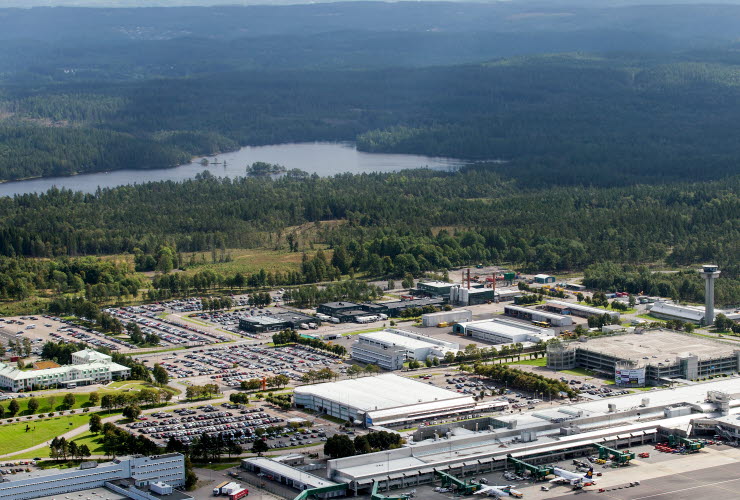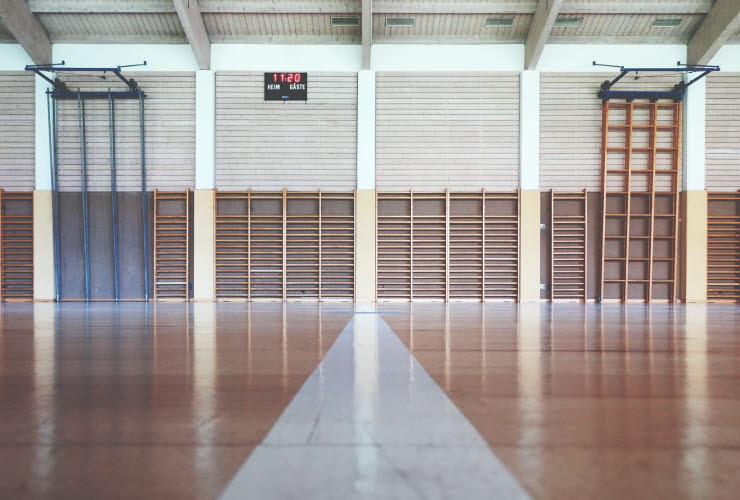 Miscellaneous spaces
You can also rent so called miscellaneous spaces from Swedavia. These spaces can vary greatly and have very different usages. It can for instance concern staff rooms, staging areas, tech areas, gymnasiums, educational spaces, fire stations, training areas and motocross tracks. We have a large variation of spaces, so don't hesitate to reach out even if your request is somewhat odd. We will do our utmost to see what we can do to potentially help. For us at commercial management, nearly nothing is impossible – only more or less complicated.
Meet the commercial management team
We are a cheerful and knowledgeable team of circa 10 people who together form the department of commercial management. Our team consists of leasing managers, leasing administrators, and business developers. Our daily goal is to strive to make you, our renters, happy with Swedavia as landlord, to give you the best possibilities to conduct your business, and together create an invaluable flight experience for our travellers.
We are convinced that we will reach our goal through trust and cooperation.