Sweden ranks at the top as the most trade-friendly and logistically efficient nation in the world, moving goods and connecting manufacturers and consumers with international markets.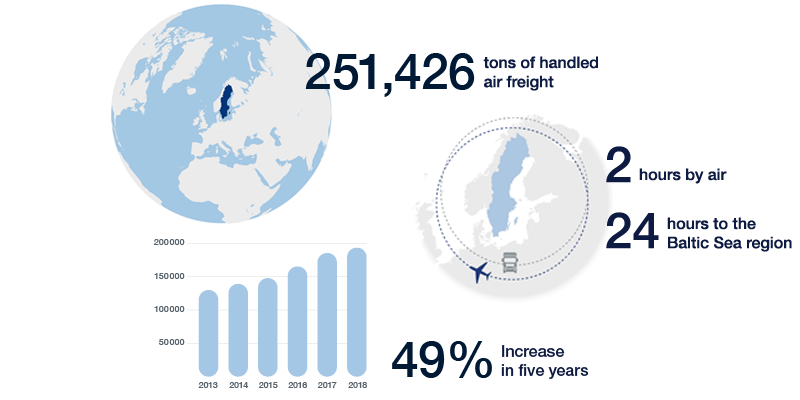 The fast growing Stockholm region is the epicenter of one of Northern Europe's most important logistic hub. All major Scandinavian destinations can be reached within 2 hours by air and 24-hour distribution is possible throughout the entire Baltic Sea region. This makes it the best location for deliveries to Scandinavia and the Baltic region. 
The Gothenburg region is an important import and export hub, with a sustainably oriented infrastructure. The port of Gothenburg is the largest in Scandinavia and 30 percent of all Swedish foreign trade passes through the port of Gothenburg. From Göteborg Landvetter Airport all major European capitals are no more than two hours away. 70 percent of Scandinavia's total industrial capacity is located within 500 km radius of the Gothenburg region.
Stockholm Arlanda Airport