Office One – an office at Stockholm Arlanda with the world around the corner
Office One is a new building with a very central location at Stockholm Arlanda Airport, right next to the airport's terminals, transport links, hotels and other services on offer. With an office here, you work close to both Stockholm and Uppsala – and at the same time are closer to your customers and business partners elsewhere in Sweden and the rest of the world.
Office One was inaugurated in the spring of 2019, and many tenants have already moved in. They include United Spaces, one of the leading co-working companies in the Nordic region, the carrier Norwegian Air Shuttle, the Swedish bank SEB, the window manufacturer Dovista Sverige and Babcock Scandinavian AirAmbulance.
Would you also like to have your office at Stockholm Arlanda Airport?
Office One has 15,000 square metres of space for offices, conference venues, exhibitions or showrooms. You have the opportunity here to create a unique meeting place based on your needs. No matter what your conditions are, we offer solutions that will suit you and your company.
Photo: Tim Meier
BREEAM-certified building
The building has been designed for maximum efficiency and minimal energy consumption. It is equipped with high-quality insulation as well as climate control and ventilation systems and is certified in accordance with BREEAM-SE standards at the Excellent level. BREEAM (Building Research Establishment Envionmental Assessment Method) is a sustainability assessment method for buildings, and Excellent is the second highest rating.
Office One is also one of the buildings that contributed to Swedavia in 2019 being named "Property owner of the year with the highest average BREEAM-SE assessment" by the trade association the Sweden Green Building Council. Read more about the award here (in Swedish)
Services nearby
Office One is located right next to SkyCity and the terminals, which means that you have shops, restaurants, hotels, a pharmacy, health care clinic, and other services nearby.
Parking options
Parking spaces can be leased nearby.
Further information
Brochure: Office One (pdf)
Example of layout (pdf)
Take a visual tour here
Did you know that...
… Stockholm Arlanda Airport has really good rail and bus links?
Central Stockholm – Stockholm Arlanda Airport 18 min (Arlanda Express), Uppsala – Stockholm Arlanda 18 min (UL), Upplands Väsby – Stockholm Arlanda 8 min (SL), Knivsta – Stockholm Arlanda 8 min (UL), Solna – Stockholm Arlanda 29 min (SL).
Arlanda Express, SL and UL offer employee cards and monthly cards that include station fees. The bus company Flygbussarna is also an alternative for many of the airport's employees. Among the routes it offers are service to Bromma and Liljeholmen.
United Spaces has opened up at Office One
One of the leading Nordic companies in co-working, United Spaces, has opened in Office One. United Spaces provides flexible office solutions and 45 meeting rooms for 2 to 80+ people.
2019-05-10 One of Sweden's leading window manufacturers, Dovista Sverige, is moving into the newly constructed Office One building during the spring of 2019. We contacted Beatrice K Henriksson to learn more about the company and why they have chosen to set up an office at Stockholm Arlanda Airport.
Hi there, Beatrice K Henriksson – tell us a little about Dovista Sverige
We're part of the Danish Dovista Group – and for a couple of years I've been in charge of all of Dovista's Swedish operations, which consist of Svenska Fönster, with its SP and Traryd brands, as well as Mockfjärds and Snidex. We make and sell quality windows made of wood to both private individuals and companies for construction works, mainly wholesalers. We also do installations through Mockfjärds.
You're moving into Office One in the spring of 2019. Why have you chosen to open an office at Stockholm Arlanda Airport?
Today Dovista Sverige has operations in Edsbyn, Söderhamn, Borlänge and Burträsk. A number of our corporate functions are spread across northern Europe, and we've long felt a need for an office in Stockholm – as a hub for our organisation, in order to attract specialist skills and to get closer to our customers. For us, the location at Stockholm Arlanda Airport is better than in central Stockholm since many of our employees and customers arrive by plane, train or car. We also appreciate the proximity to the airport since we have many visitors from Denmark, but also from other parts of the world.
How many of your employees will work at Stockholm Arlanda?
The office at Stockholm Arlanda will serve as a meeting place and project office for all of Dovista Sverige's employees. We'll set up our future lab, Framtidslabb, here and pool expertise here in building works. Some people will have their fixed workplace at Stockholm Arlanda, but the office will primarily be a hub – for both employees and customers.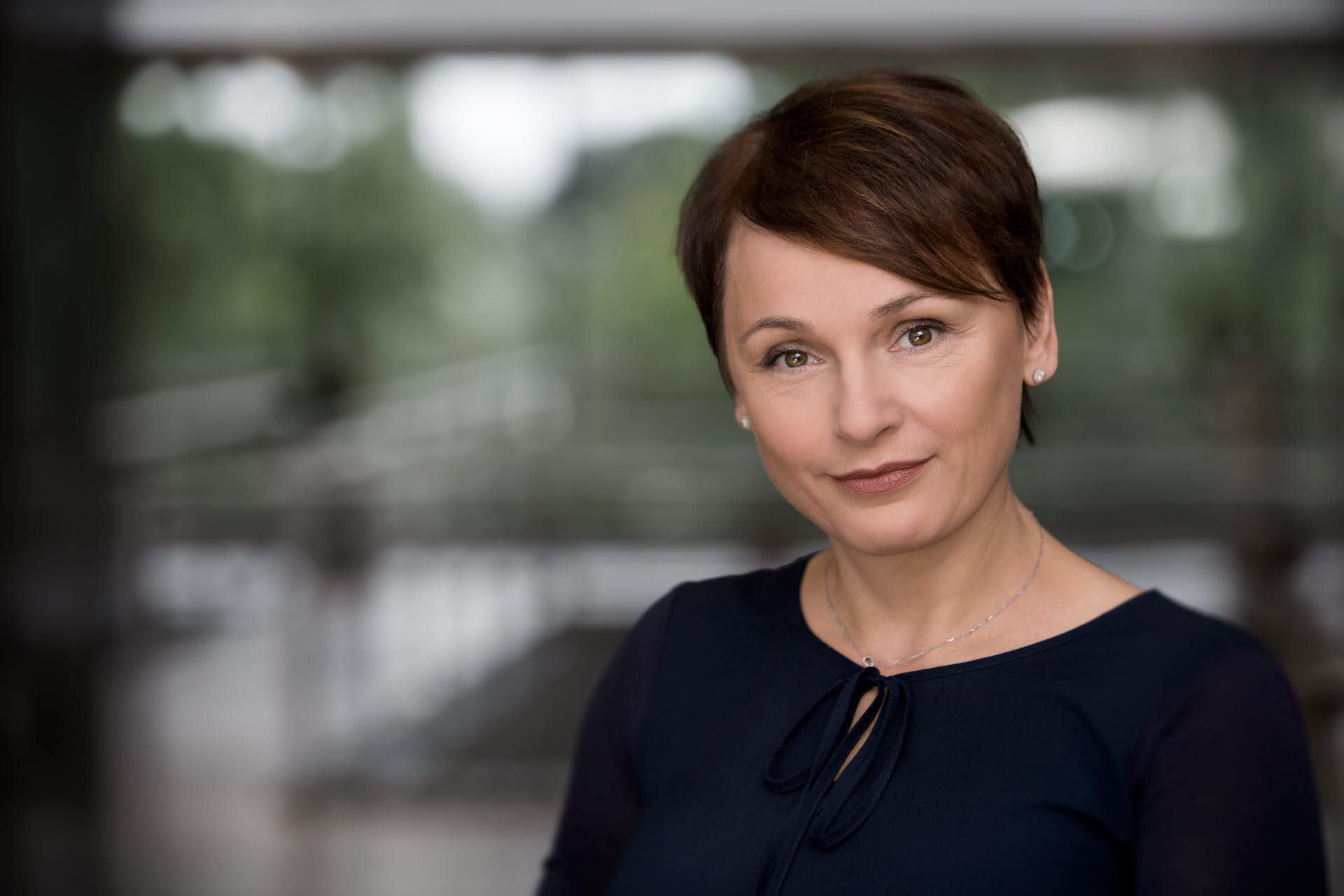 Name: Beatrice K Henriksson
Title/role: Vice President of the Danish window manufacturing group Dovista A/S,  in charge of operations for Sweden, and managing director of the Group's largest unit in Sweden, Svenska Fönster.
In her free time: I love to work out and travel with my family. One highlight of the year is our annual skiing holiday together with a large group of friends.
Best airport tip: Since I travel a lot and usually early in the morning, I take the opportunity to eat breakfast after I've checked in. There are a lot of nice cafés and it's a nice way to start your journey.