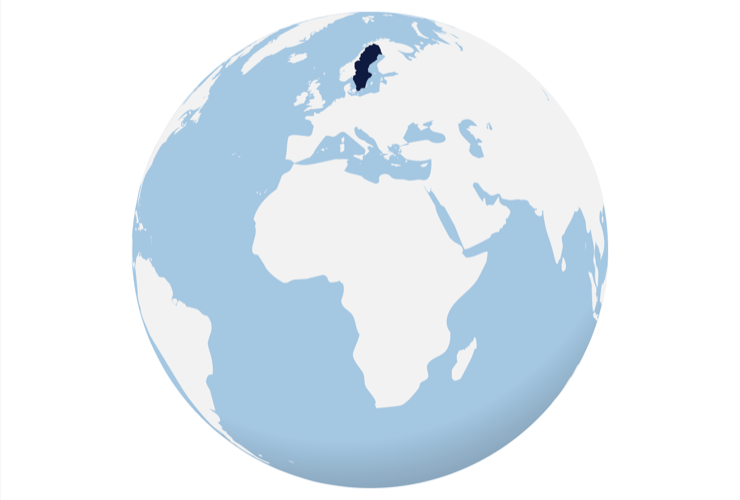 Join the Swedes
Sweden is the very epicentre of the Nordic region, being the biggest market and economy in the Nordics and an attractive opportunity for both business and pleasure.
Sweden is the largest tourist destination in the region. International companies are attracted to Sweden for numerous reasons and both population and tourism are growing continuously. Moreover, Sweden is a multicultural country in which every third person have a foreign background, resulting in a highly diverse population.

Stockholm – the capital of Scandinavia
The Swedish capital and the biggest city in the largest country in Scandinavia, Stockholm is home to the two major airports in the vicinity; the international Stockholm Arlanda Airport and city airport Stockholm Bromma Airport.




Gothenburg – the largest second city in the Nordics
Some 25 km and 20 minutes from the centre of this thriving, innovative, industrial city and foremost logstics hub, you find the location of the region's main airport Göteborg Landvetter Airport – Western Sweden's gateway to the world.

Malmö – a part of Greater Copenhagen
The third largest Swedish city is a thriving, diverse growth center. Malmö Airport, the second airport in the Greater Copenhagen region is located 30 kilometers east of Malmö and via the Öresund Bridge, 55 kilometers from central Copenhagen.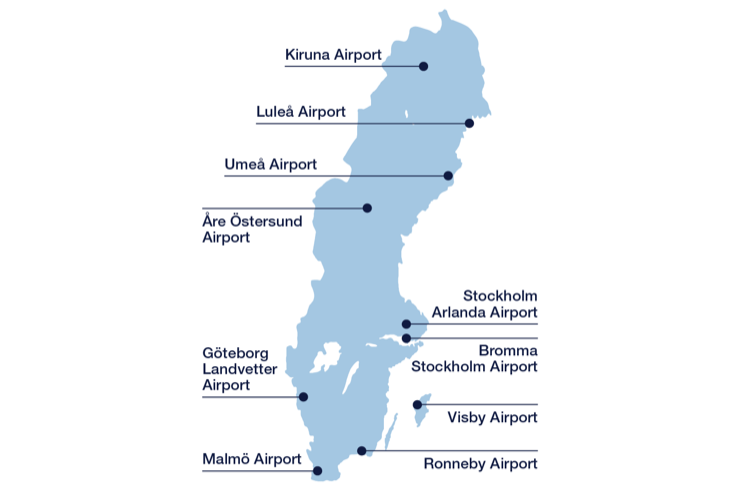 Other regions and airports across Sweden
From the northern lights in the north to the sandy beaches in the south, Swedavia operates another six airports across the country included in the national basic infrastructure of airports, contributing to increased accessibility and sustainable growth for Sweden and the different regions – all with its own unique selling points.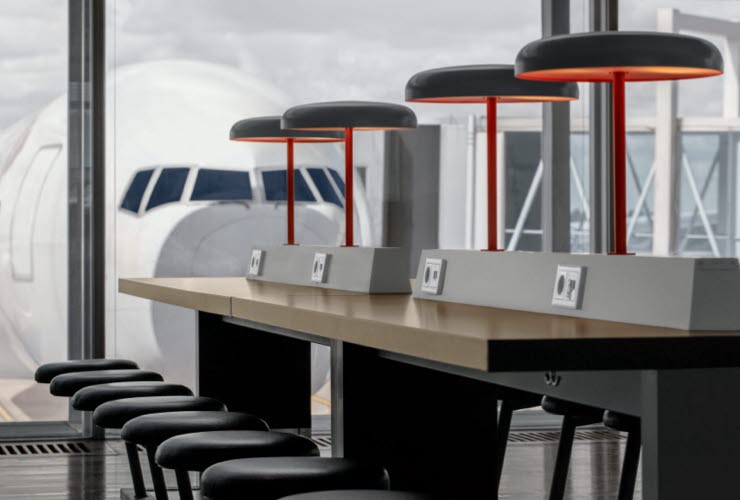 Swedavia Airports
For more than a decade, Sweden has been in the top ten of the Environmental Performance Index produced by Columbia and Yale universities. The Swedish government has set ambitious goals for sustainability, including going fossil-free by 2045 and 100 percent renewable energy.
At Swedavia, we are working to make the transition to a more sustainable society in our own airport operations, but also with initiatives that will drive the development of fossil-free aviation.
Swedavia is a world leader in operating sustainable and climate-smart airports and we continue to work hard to lead the way. Already by the end of 2020 we reached our goal of 0 percent fossil carbon emissions on our own operations at all ten airports.
Swedavia is also actively working to promote the transition to biofuel and aims to have five percent of all fuel refueled at Swedish airports by 2025. A five percent mixture in 2025 corresponds to the pace needed to achieve fossil-free domestic air travel by 2030, which is an important target in the industry's road map to fossil-free Swedish air transport by 2045.
To encourage and reward our airline customers to use biofuel we implemented the Sustainable Aviation Fuel (SAF) Incentive Programme in 2020 – a support granted to the airlines willing to invest in sustainable aviation fuel. Swedavia will support half of the cost premium incurred through the purchase of neat sustainable aviation fuel.
Read more about our performance and ambitions in the Swedavia Annual and Sustainability Report for 2020 (PDF 7MB).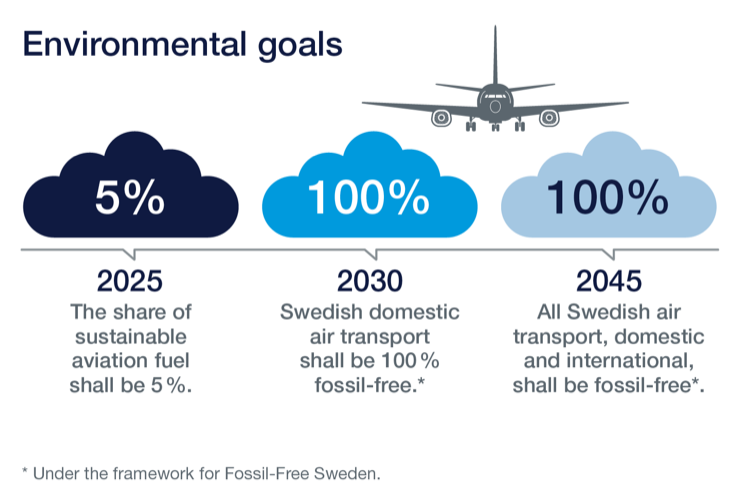 The significance of Aviation for society
Aviation enables people to meet even when distances are great. It links cultures and economies together and creates relationships between people from different parts of the world.
Some 42 per cent of all international flights at our airports are made by people who live outside Sweden. This contributes to greater and more important tourism. Along with the 22 per cent of international passengers at Swedavia's airports travelling for business purposes, 26 per cent travel to meet friends and family. Today nearly 20 per cent of the Swedish population – 2 million people – were born abroad, according to Statistics Sweden's definition.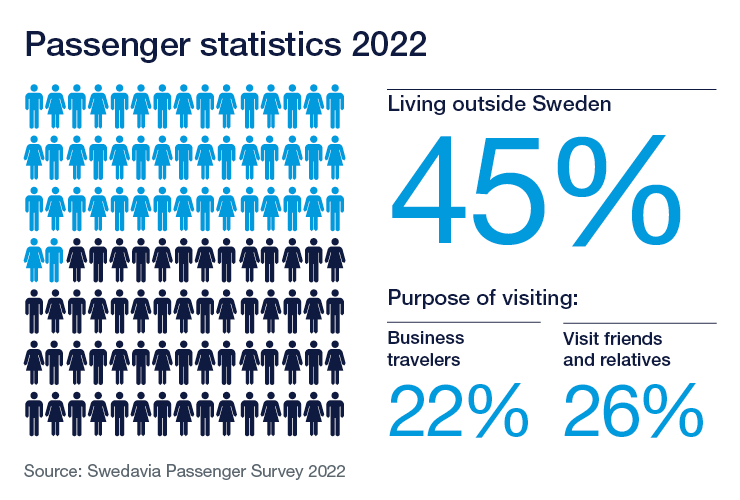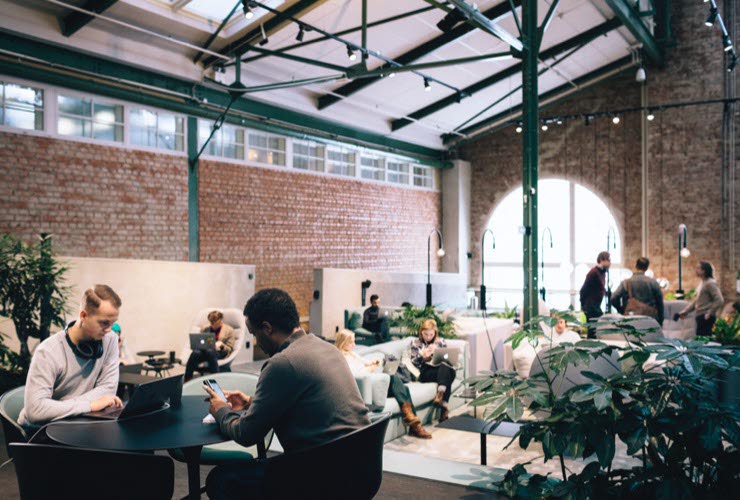 Being a melting pot for creativity and start-ups, aviation is of great importance also for enabling the large number of students and talents attracted to move to Sweden, to easily being able to travel home to visit friends and relatives.
Air transport also connects Sweden together and makes it possible to travel all across the country in a reasonable amount of time. Good access by air is an important requirement for Swedish export companies to attract corporate investment in Sweden from abroad, for the hospitality and conference sector to bring international meetings and conferences to Sweden, and for research exchanges in higher education and research. Direct routes increase international access to and from Sweden, which is crucial to Swedish business and to global export companies, who have greater cargo opportunities.
Aviation also plays an important role in creating conditions for investment and the set-up of companies and operations in regions beyond major cities. As a result, air transport also creates economic growth, competitiveness and prosperity in all parts of Sweden.
During the course of the Covid-19 pandemic, the significance of the possibility not only to transport passengers but also air freight became evident with the great need to quickly transport medicines, protective equipment and other medical equipment to hospitals and across the globe. Air freight accounts for about one per cent of transports in the world. On the other hand, it accounts for about 35 per cent of the product value of what is transported. In addition to freighters, cargo is loaded on long-haul flights to fill up capacity when passengers and luggage are loaded increasing the airline's revenue.
Air transport needs to be a transport mode of the future – and the transport modes of the future must be sustainable.