Gothenburg – the largest secondary city in the Nordics
Only 25 km (a 20 minutes drive) from the centre of this thriving, innovative, industrial city and foremost logistics hub, you find the location of the region's main airport Göteborg Landvetter Airport – Western Sweden's gateway to the world.
Leading international research region
International and diverse business environment
Scandinavia's leading hub for imports and exports
Strong VFR travel segment
Popular and growing tourist region
Scandinavias most expansive region and leading hub for imports and exports
Gothenburg is Sweden's second city and the largest secondary city in the Nordic region with one million inhabitants – one of the fastest-growing populations and regions in Europe. On top of this, a hotspot for sustainability and innovation – and ranked as the most sociable city in the world.
According to the European Commission, Gothenburg is one of Europe's most innovative regions. World-known as the birthplace of Volvo, Gothenburg is a centre for knowledge-intensive industries and advanced services. In the last twenty years, the number of foreign companies has increased steadily in the Gothenburg region, today holding a broad and multifaceted business community with more than 750 industries.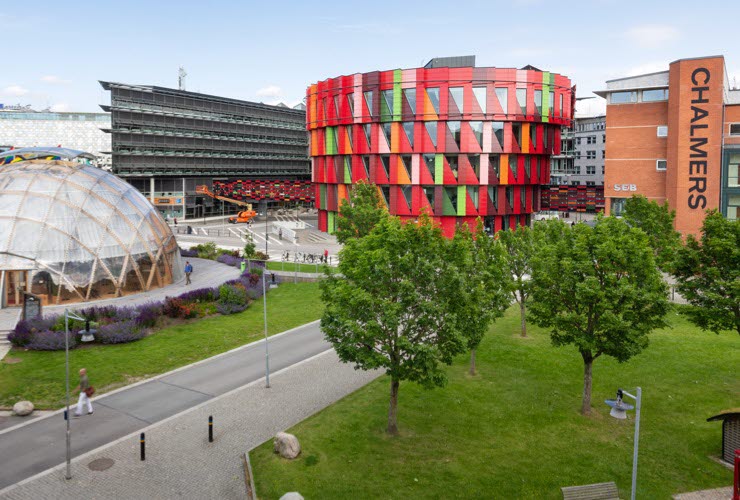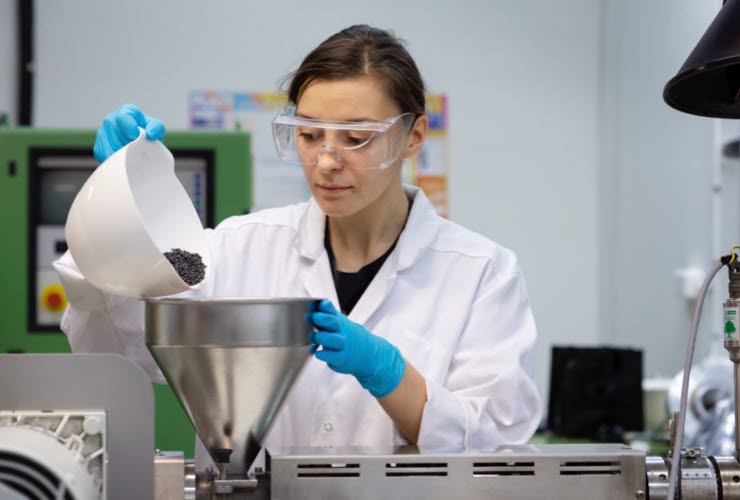 Construction, transport and logistics, ICT, automotive, creative and cultural industries, life sciences and cleantech are examples of successful industries.
In addition to the Volvo Group, Gothenburg is also home to some of the largest companies in the world: AstraZeneca, Akzo Nobel, Ericsson, Mölnlycke Health Care, SCA/Essity and SKF.
The Gothenburg region is Sweden's foremost logistics hub. It is also Scandinavia's leading hub for both imports and exports of goods, boasting the Nordic countries' largest port, with a strategic location at the epicentre of Scandinavia.
This growing region is also becoming more and more international, every fifth employee works for a foreign-owned company and every fifth resident is foreign-born. Gothenburg has three universities with over 60,000 students, of which many are from abroad.
In 2019, 5.6 million guest nights were registered in all forms of commercial accommodation in the greater Gothenburg region, plus 4 per cent compared to 2018. In addition to this many overnight stays are made at noncommercial forms of lodging and visits to friends and relatives.
Gothenburg is increasingly popular as a tourist, meeting and convention destination and grows in terms of both Swedish and international visitors.
The city is also one of Europe's strongest event destinations and holds a large number of both national and international events – yet another traffic driver.
Fun fact! In 2021, Göteborg made the list "World's Greatest Places" by TIME Magazine. A tribute to destinations that amid extraordinary circumstances, found ways to adapt, build and innovate offering new and exciting experiences.
For more information about the region visit Göteborg & Co and Business Region Göteborg.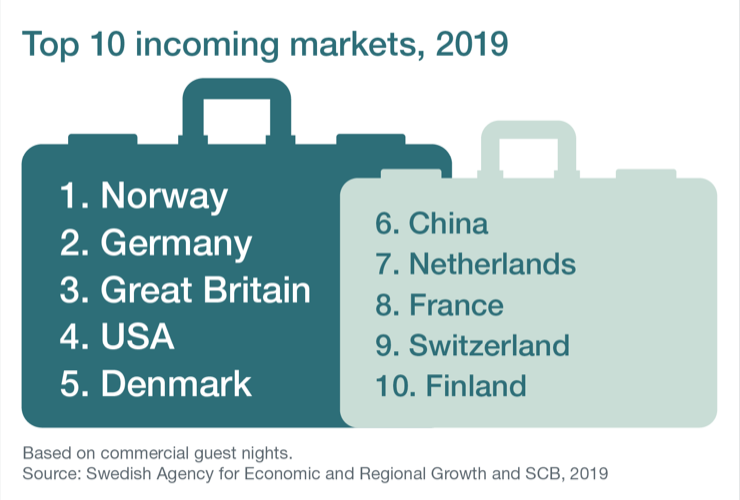 Annual events
---
Find a selection of major annual events in the region here.
Christmas at Liseberg* – thousands of lights, Christmas market and activities (19 NOV-30 DEC 2022)
World Men's Handball Championship – 12-22 JAN 2023
Gothenburg Film Festival* –  the leading film festival in the Nordics, >160 000 visitors (27 JAN – 5 FEB 2023)
Gothenburg Horse Show* – one of the world's top 3 indoor horse tournaments (22-26 FEB 2023)
Göteborgsvarvet* – the world's biggest half marathon, 60 000 participants (13 MAY 2023)
Göteborg Basketball Festival* – one of Europe's largest youth tournaments in basketball, 700 teams (Ascension weekend, 18-21 MAY 2023)
Gothenburg 400th Anniversary Party - A five-day festival in Frihamnen (2–­6 June) to celebrate the city's 400th anniversary, the Swedish national day and much more. Come and enjoy music, good food, activities and surprises – right by the water. The party is based on ideas from the people of Gothenburg and is open and accessible for everyone. (2-6 JUN 2023)
World Youth Games* – largest track & field meet in Europe (JUN 2023)
World of handball /Partille Cup* – largest youth handball tournament in the world, 1400 teams from 80 countries (3-8 JUL 2023)
Gothia Cup* – world's biggest/most international youth soccer event, 1700 teams from 80 countries (16-22 JUL 2023)
WayOutWest* - one of Scandinavia's hottest international music festivals (10-12 AUG 2023)
Gothenburg Culture Festival* – one of the largest culture festivals in the Nordics, with ca 1200 free-of-charge activities (mid-AUG 2023)
Gothenburg Anniversary Marathon – a one-off, totally new race to celebrate that the city of Gothenburg turns 400 years. Under the Göteborgsvarvet (see above) event umbrella. (3 SEP 2023)
Ice Hockey World Junior Championship – 26 DEC 2023 – 5 JAN 2024
* = yearly events
Official event calendar: https://www.goteborg.com/en/events
---
An international frontrunner in sustainability
Gothenburg is an international frontrunner in sustainability and green solutions, highly committed to making a change for the better, both environmentally, socially and economically. Practically all of the hotels in the city and many of its restaurants are environmentally certified, and over 90 per cent of all public transport is powered by renewable energy.
When western Sweden was picked as one of 52 places to go in 2020, The New York Times wrote that "It's hard to talk about sustainability without talking about Scandinavia. Few destinations offer as many new opportunities to witness how the region's green goals are playing out as Sweden, which seeks to free itself of fossil fuels by 2050. Western Sweden feels like ground zero."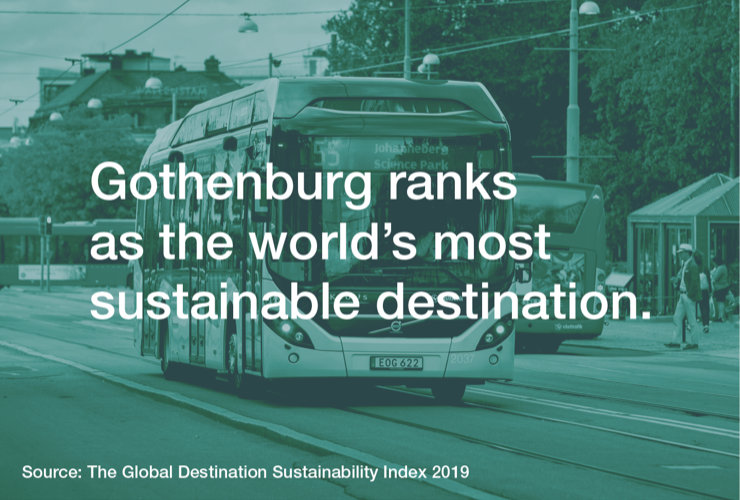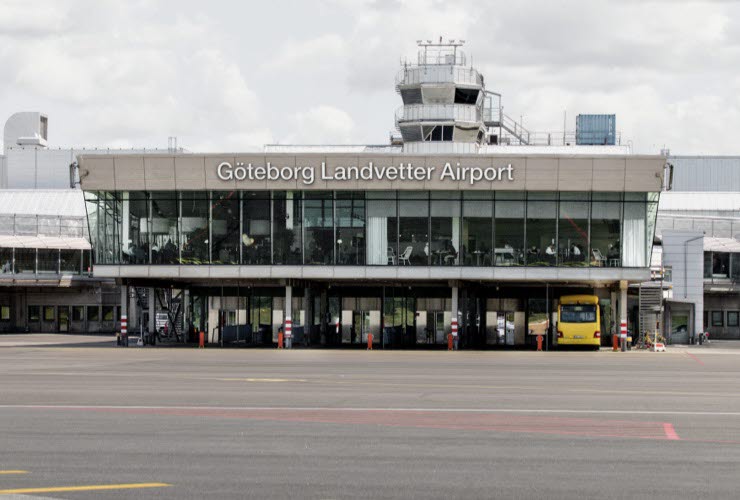 Göteborg Landvetter Airport
Western Sweden's gateway to the world
Landvetter Airport is Western Sweden's largest airport, Sweden's second-largest airport and the fourth largest airport in Scandinavia, right after the capital airports. The airport has a catchment area of about 3 million inhabitants. Göteborg Landvetter airport handles international and domestic flights with a strong emphasis on travel to European hubs and cities, with a mixture of network-, low cost- and regional carriers, operating at the airport. Landvetter is also an important freight airport.
We are in the process of adapting the airport to the current and growing passenger demand. At the same time building for the future, a cutting-edge airport city is taking shape, with opportunities for the companies of tomorrow to work and grow. Göteborg Landvetter Airport today is a welcoming, accessible airport and will continue to be so in the future. It will be a natural meeting place, a role model in sustainability and the obvious airport of choice for western Sweden.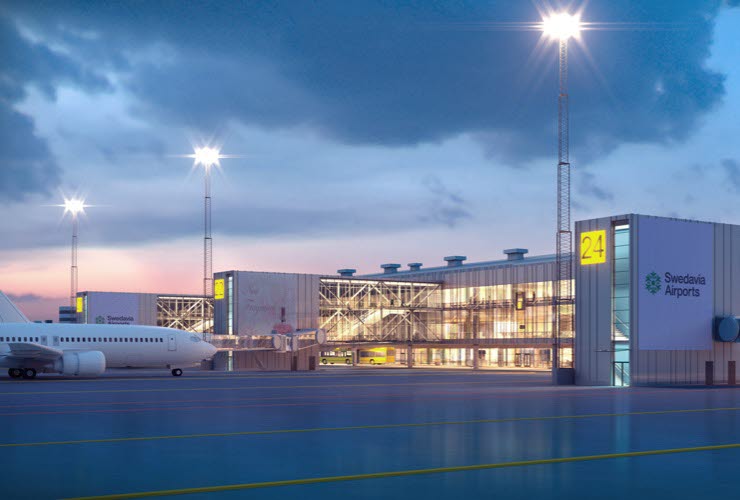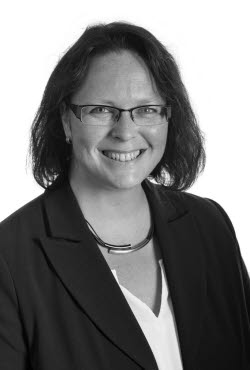 Katja Sihlbom
Business Development Manager - Europe
Stockholm Arlanda Airport