Regional Airports – From the northern lights in the north to the sandy beaches in the south
Sweden is 1,572 km long from north to south, and 499 km wide from east to west. The total area is roughly the same size as California, 528 447 sq km.
While it seems to be at its most captivating during the summer months, the country is just as beautiful during the height of winter. Sweden's popularity as a tourist destination is ever-growing but it is not only nature and culture that attracts. In a country with long coastlines, deep forests and high mountains, the landscape across the country is very varied, each region with its own unique personality. Some businesses, within ITC for instance, choose to establish themselves in the north due to the cold climate, and traditional- as well as startup companies are thriving in a flourishing business- and student life in various regions all over the country. Our network of airports connects Sweden together – and Sweden with the rest of the world.
Kiruna
– magical Northern Lights and 100 days of complete daylight
Sweden's northernmost town, Kiruna, offers ravishing natural landscapes, the Northern Lights and the unique midnight sun.
Kiruna is located in Swedish Lapland, a region that attracts tourists from all across the world. There is a rich outdoor life here with activities such as skiing, climbing, hiking, fishing, rafting and not least dog sledding. Tourism is a major source of income for the region and is growing year by year. In 2019, the number of guest nights increased 8% compared to 2018.
Kiruna's location is a strength since it attracts test facilities due to the open airspace and exceptional climate. The Esrange Space Center, Sweden's only space centre, is situated here and carries out high-altitude balloon launches, satellite tracking, sounding rocket launches and space vehicle testing. Also located here is the Swedish Institute of Space Physics, which is run by the Luleå Institute of Technology.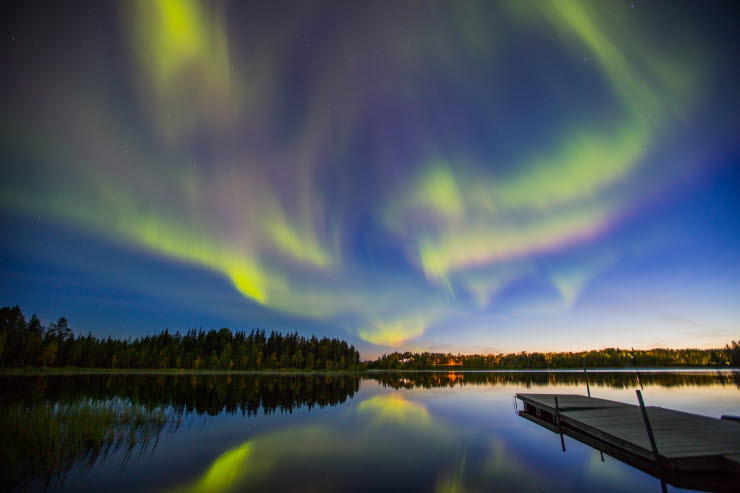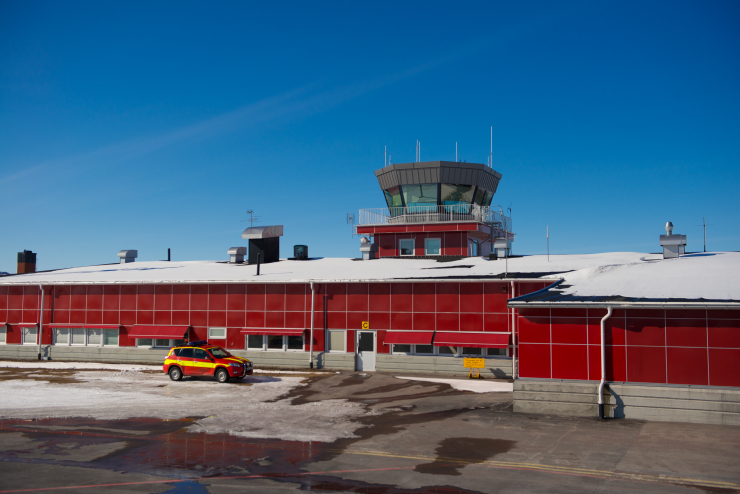 Kiruna Airport
The airport situated far north of the polar circle is Sweden's northernmost airport.
Given the growing tourism industry, the physical relocation of Kiruna, the long distances, and developments in the manufacturing and mining sectors, the region is completely dependent on well-functioning air links. Kiruna Airport is an essential requirement for the region's continued growth.
Key Facts
Number of travelers 2020: 110,000 (2019: 267,941)
Terminal floor space is 2,500 square metres
The size of the runway is 2,500 metres x 45 metres
10 minutes travel time to the city centre
Luleå
– gateway to Lappland
Luleå is the largest city in Swedish Lapland with a population of 77,000. The region is home to mountains, forests, marshes, wild rivers, archipelagos and attracts people from all over the world. Swedish Lapland is the fastest growing tourist destination in Sweden with a 7,1 billion turnover (in 2019).
Luleå is a thriving business region, with everything from the steel and tech industries to a broad service industry, a growing trade and tourism industry, as well as new, creative industries such as film production and digital design. Facebook hosts its first European data centre in the region. A large supply of minerals, biomass and green energy have laid the foundation for a substantial material industry. And because of the vast lands and the technical competence, there are several space- and aviation testing taking place in the areas around Luleå.

The city has a young and vibrant feel to it, thanks to the big number of students that attend the Luleå University of Technology. The school hosts about 16,000 students and 1,700 employees and provides world-class research and education.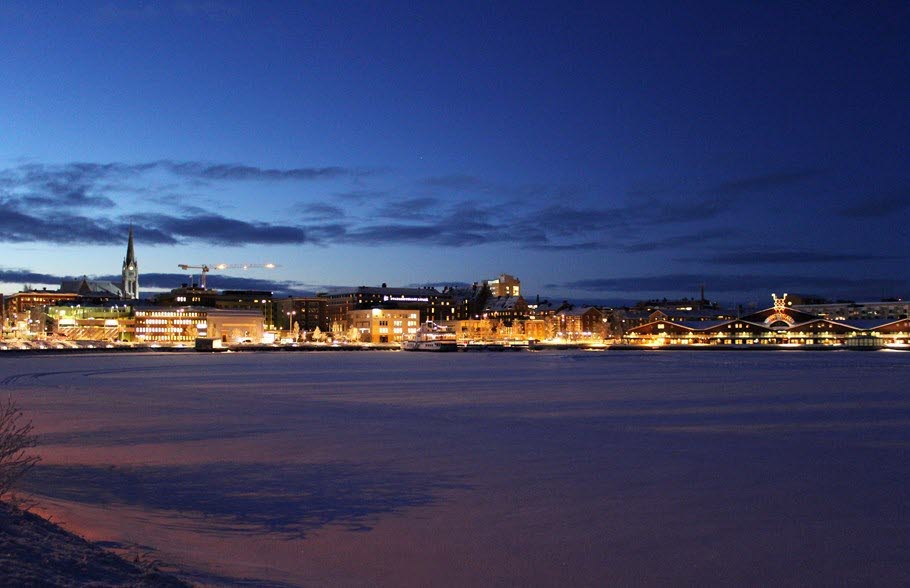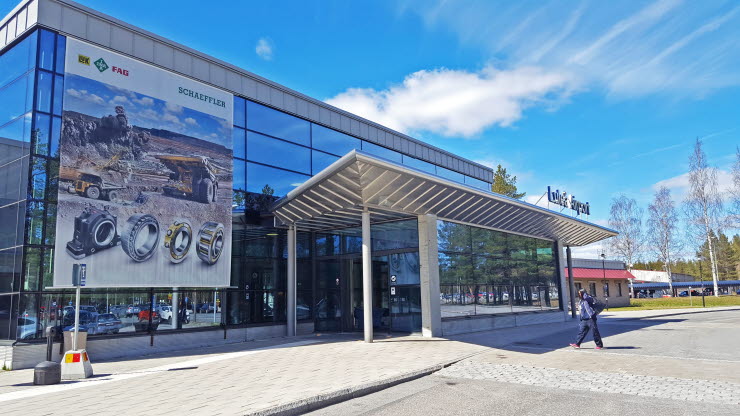 Luleå Airport
Luleå Airport is located in the municipality of Luleå only seven kilometres from the city centre. The airport acts as a domestic and international airport for ten of the fourteen municipalities in Norrbotten and is Norrlands largest airport.
Key Facts
The sixth largest airport in Sweden
1,2 million passengers in 2019
Five gates
Nine parking spaces for passenger and cargo aircraft
Runways 1 (140/320)
Ronneby
– a small county with great archipelago adventures
Blekinge in southeast Sweden might be the country's smallest province, but the experiences you can expect are anything but small-scale. The terrain varies from peaceful pastures to a stunning archipelago – home to nearly 50 nature reserves. In fact, Blekinge Archipelago has been named a UNESCO Biosphere Reserve.
Blekinge has the highest percentage of people employed in large workplaces (more than 250 employees) of all regions in Sweden. You'll find many global businesses here, such as Volvo, Ericsson, Telenor and Saab Kockums, to mention a few. Nonetheless, there is a strong small business mindset in the region, with a genuine entrepreneurial spirit and a large percentage of startups. With two strategic ports for transports to and from the Baltic countries and Poland, Blekinge is within easy reach of eastern Europe, both geographically and logistically.
There are three universities in the region with a total of about 50,000 students. Blekinge Institute of Technology ranks number one in Europe in software development.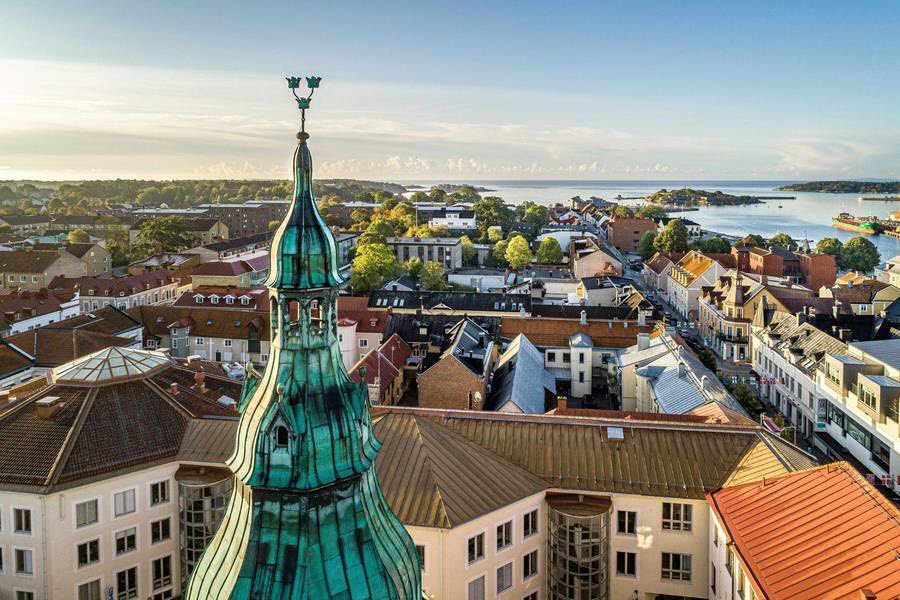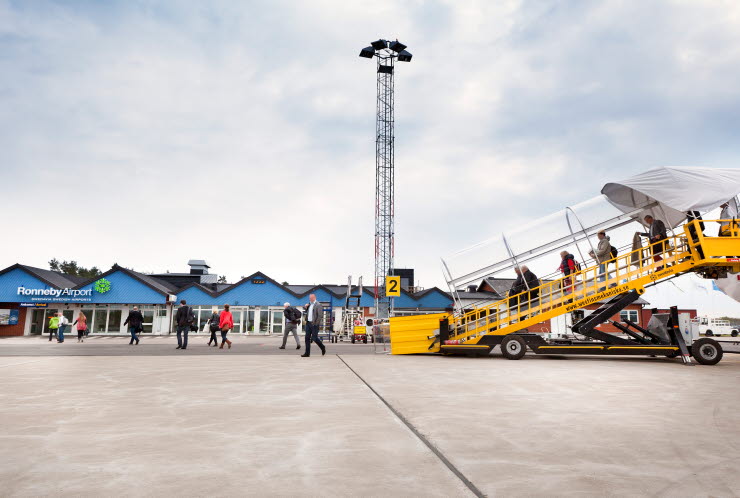 Ronneby Airport
Ronneby Airport is situated in the province of Blekinge, close to a number of towns in the region. Karlskrona, Karlshamn, Sölvesborg, Kalmar, Kristianstad and Växjö are all within about an hour's journey by car. The airport has a civilian and a military section.
Key facts
Length of runway: 2,331 metres
Width of runway: 45 metres
Number of travellers 2020: 51 000 (2019: 204 680)
Umeå
– cultural hotspot immersed in nature
With its world-class museums and universities, Umeå is the cultural capital of northern Sweden, with magnificent wilderness on its doorstep. Umeå is often referred to as the capital of northern Sweden since it's the largest metropolitan area in the region. It's one of the fastest growing cities in Sweden and in Europe – with a population soon to exceed 200,000. Some 54% of residents have moved here from elsewhere, which creates a great opportunity for VFR traffic.
Umeå is the hub of Sweden's largest growth region except for the country's major cities and the fastest growing municipality along the coast of Norrland in the north of the country. Some of Sweden's biggest industrial companies are located here, such as PEAB, Skanska and SCA as well as the high-speed North Bothnia Line. Trade and industry in Umeå are growing year by year. Many of these expanding companies are in biotechnology, medicine, information technology, environmental technology and energy.
Umeå University, the fifth largest institution of higher learning in the country, has about 35,000 students and the most students from other parts of Sweden. The large student population gives the city a youthful, vibrant feel.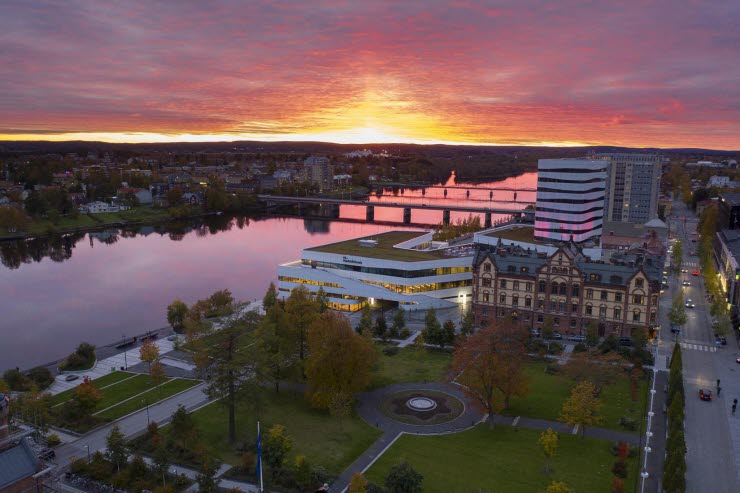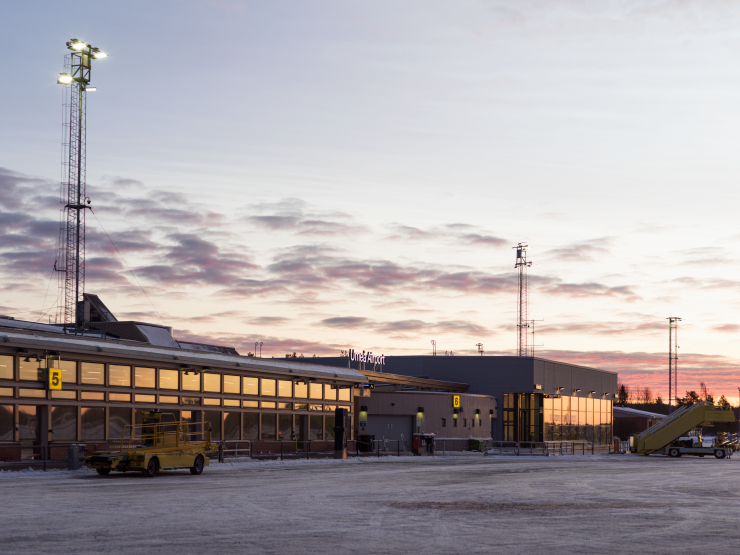 Umeå Airport
Umeå Airport is the region's leading airport and has a unique location due to its proximity to Umeå's city centre. The airport also has the seventh largest passenger volume of airports in Sweden.

Key Facts
293,000 travelers in 2020 (2019: 960 351)
Runway length: 2,302 meters
6 minutes from the city (4 kilometres)
Visby 
– the magical city of roses
Gotland is a paradise island with its distinctive wilderness and a coastline punctuated by sandy beaches and sculptural sea stacks. The main town of Visby is of historical importance, a Viking-era wonder and UNESCO World Heritage Site. Gotland hosts around a million visitors a year. Travel varies seasonally and peaks during the summer.
In 2018, more than 2.2 million people travelled to or from Gotland. Swedish guest nights have increased by more than twenty per cent while international guest nights have increased ten per cent. One of Europe's oldest universities has its largest campus in Gotland, with 2,100 full-time students.
There is a thriving business community here, and 16% of residents are entrepreneurs, which is the highest figure for all of Sweden.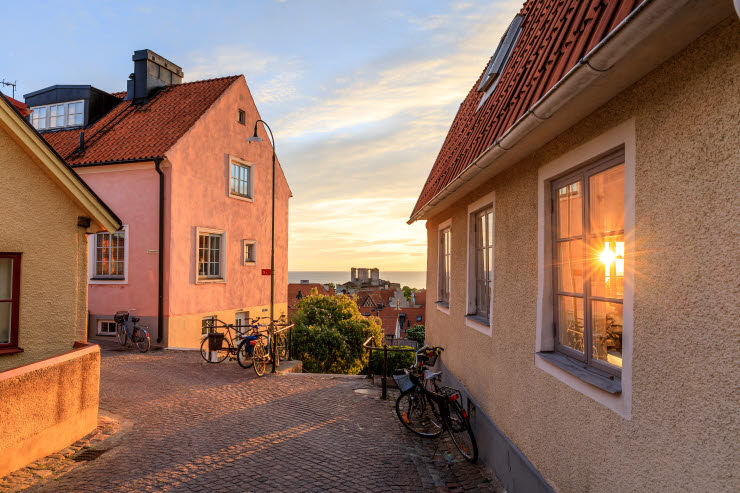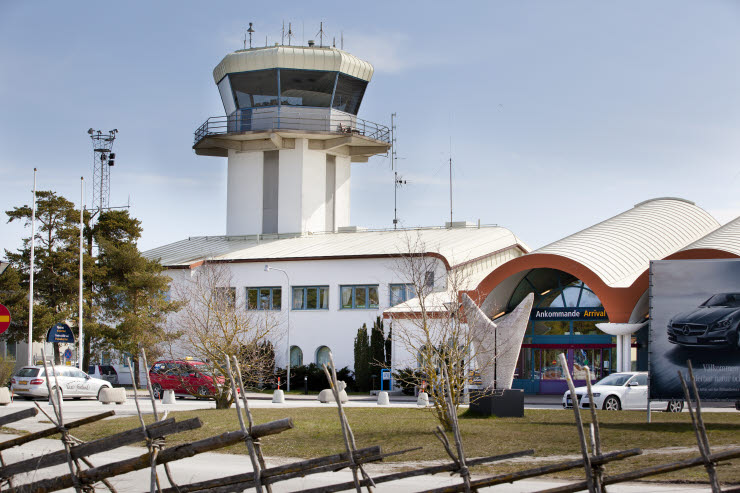 Visby Airport
Visby Airport, located in the heart of the Gotland countryside, and only three and a half kilometres from Visby centre.
Since Visby is a well-visited tourist destination during the summer months, flight departures and the airport coach service are increased during these warmer months. Today some 300 people work at the airport, which is designed and decorated to blend in with Gotland's unique landscape.
Key Facts
Number of travelers 2020: 123 000 (2019: 446,764)
Length of runway: 2,000 metres
5 minutes travel time to the city centre
Åre Östersund
 – the alpine heart of Scandinavia
Åre in central Sweden is Northern Europe's biggest and brashest sports resort, offering virtually every skiing style and a huge range of other sports and activities. In addition to skiing, there's a wide range of other options, such as snowmobile safaris, dog sledding, ice fall climbing and much, much more. The region's growing tourism industry generates about 5 billion Swedish kronor in revenue and some 7,000 jobs.
The Jämtland Härjedalen region has one of the greatest concentrations of entrepreneurs in Sweden. It also has the third highest share of female entrepreneurs in the country. In terms of growth in the number of companies in the province of Norrland, Jämtland Härjedalen has had the fastest growth. In recent years, wind power has expanded in Jämtland Härjedalen, and there is increased interest globally in renewable energy.
Major corporations such as IKEA, Google and Amazon are working to offset their emissions by investing in wind power. Many of these investments have been carried out in the Jämtland Härjedalen region.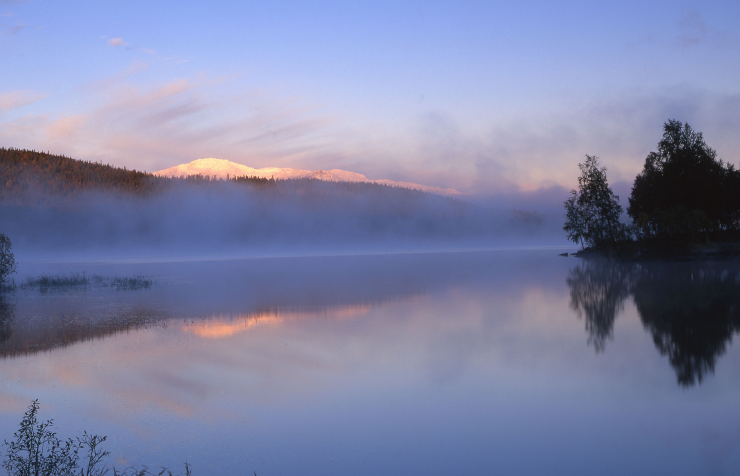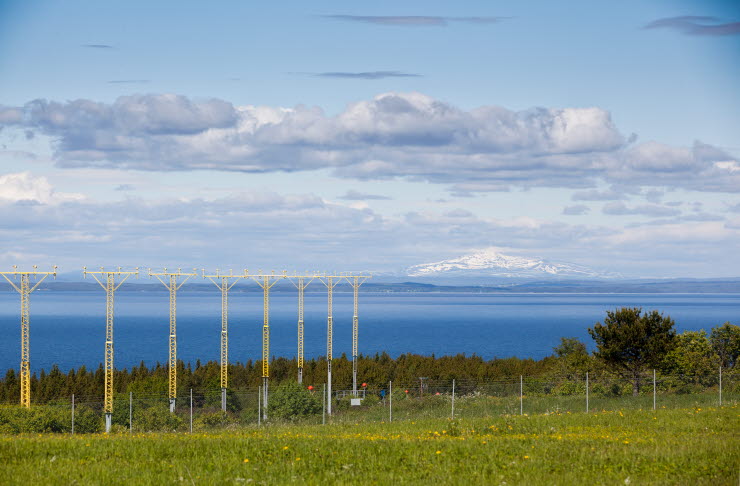 Åre Östersund Airport
Åre Östersund Airport is located on the island of Frösön in Jämtland, eleven kilometres west of Östersund, 94 kilometres east of Åre. Airport operations started in 1926 when it was at the time the airforce's fourth flying corps, but it was not until 1958 that the airport opened for regular and civil flights.
Key Facts
Number of passengers 2020: 141 000 (2019: 473 500)
Length of landing runway: 2,500 metres
The terminal area is 5,600 square metres
Ten minutes from Östersund city centre
One hour from Åre