Transavia France to set up operations in Sweden with new direct route to Montpellier from Stockholm Arlanda Airport
2021-03-16, kl. 13:03
The French low-cost carrier Transavia France will set up operations in the Swedish market for the first time with non-stop service from Stockholm Arlanda Airport to the city of Montpellier on the southern coast of France.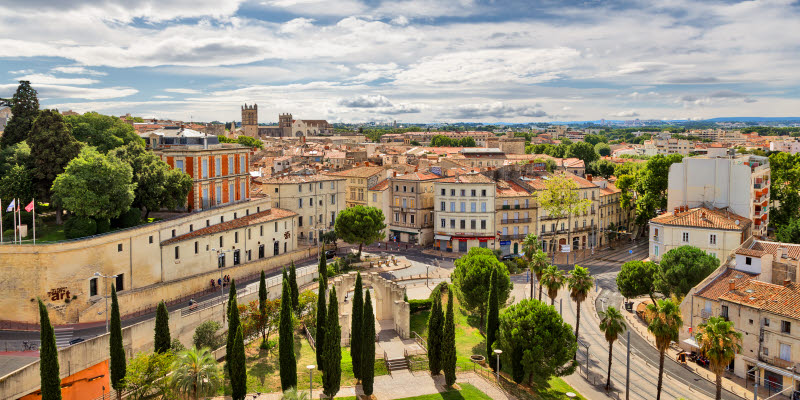 This summer, it will once again be possible to fly non-stop between Stockholm Arlanda and Montpellier. Transavia France will operate its new direct route between Stockholm Arlanda Airport (ARN) and Montpellier-Méditerranée Airport (MPL), from June 11 to August 13 with weekly service on Fridays using a Boeing 737 800 aircraft type.
The French Mediterranean coast is a popular tourist destination from Sweden. Along with Swedish students, a large number of Swedes live in the region. Montpellier is the main hub of the Languedoc-Roussillon wine region and is described as a picturesque university town.
The route was popular with travellers before the outbreak of the pandemic but now has no service, and Transavia France is currently the sole carrier that will serve this route and the region. With Montpellier's central location, the route provides access to large parts of the Mediterranean region and enables a smooth trip to other destinations both in Languedoc-Roussillon and Provence. For further information about current service at Stockholm Arlanda: https://www.swedavia.se/arlanda.
Transavia France was founded in 2007 and is the low-cost airline within the AirFrance KLM Group. In 2020, it opened a base in Montpellier complementing the existing bases in Paris-Orly, Nantes and Lyon. In 2020, the airline's fleet of aircraft consisted of 40 Boeing 737–800s. Transavia France offers service to more than 100 destinations from France to the Mediterranean Basin and elsewhere in Europe.
Transavia France is brand-new at Stockholm Arlanda Airport, but its Dutch sister company Transavia provided service from there to the city of Eindhoven before the pandemic broke out.
Tickets are now on sale. For further information about the airline: https://www.transavia.com.

Swedavia complies with the advice and recommendations of relevant authorities related to Covid-19. In addition, we comply with international regulations for the aviation industry. For further information about the measures Swedavia has implemented for safe travel, see for example: www.swedavia.com/arlanda/before-your-journey.
Swedavia has been conducting ambitious sustainability work for many years. By the end of 2020, they reached the goal that all of the ten airports should have zero fossil carbon dioxide emissions from their own operations . Swedavia also works actively to promote the industry's transition to biofuel and has the goal that five per cent of all fuel used to refuel aircraft at Swedish airports shall be fossil-free by 2025.
For further information, contact Swedavia's press office at tel. +46 (0)10-109 01 00 or press@swedavia.se.