Stockholm Arlanda Airport –
The leading Nordic airport
Terminal 5 is under development, with the addition of a brand-new pier, a central security checkpoint and an expanded marketplace with a distinct Nordic look that will change and enhance people's impression of the entire airport. New hotels and office buildings are being constructed next to terminals.
An airport ready for the future
Stockholm Arlanda Airport will offer smooth, inspiring travel experiences. It will be a leading meeting place and an international role model in sustainability. Although we've now seen decelerating growth, passenger volume has increased more than expected for many years. In 2019, more than 25,6 million passengers flew via the airport. Among the changes needed in order to handle passenger volumes today and in the future are more terminal space, more aircraft parking stands and more capacity in our baggage facilities.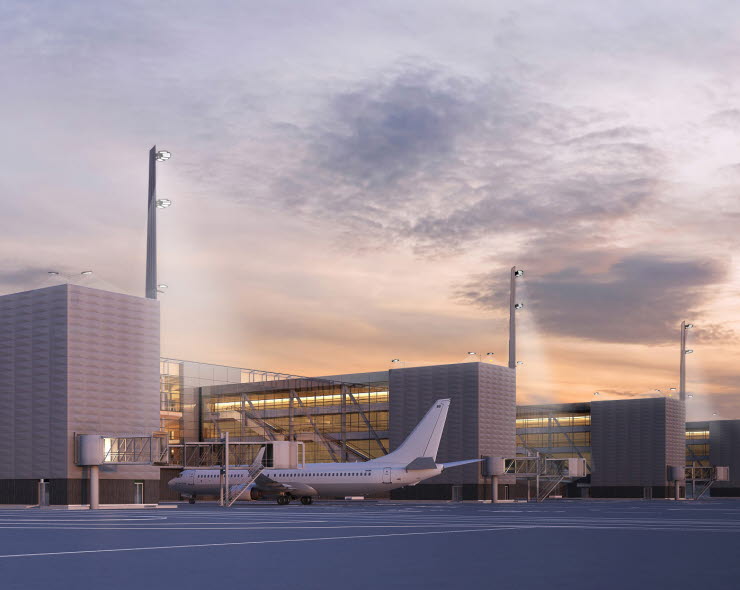 Terminal 5
Our largest terminal will be expanded by adding another pier. Baggage handling, check-in and security screening need more capacity as well as greater flexibility. The commercial offering will be expanded and the environments modernised. Visionary image: Tengbom
Our other terminals
Terminal 4 will be further developed as an efficient terminal for domestic traffic.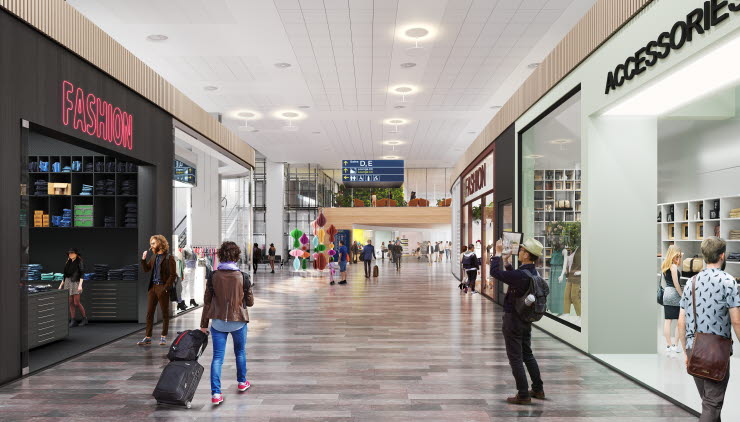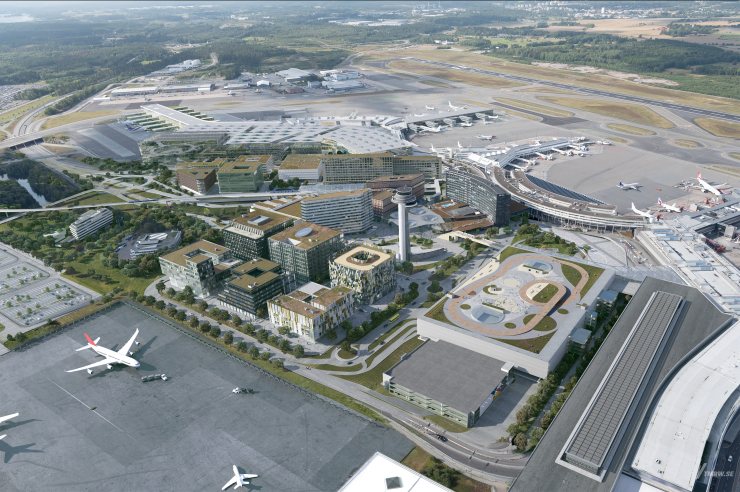 An airport city is taking shape
We're not just developing our aviation operations. A brand-new city is being developed at Stockholm Arlanda Airport – with hotels and conference facilities, shops, restaurants and creative workspaces. Our vision is to create inspiring meeting places close to the rest of the world. Read more about the airport city.
Projects at Stockholm Arlanda Airport
We're developing more at Stockholm Arlanda Airport