Stockholm Arlanda Airport –

The leading Nordic airport
Terminal 5 is being developed with a new security checkpoint and an expanded marketplace that have a clear Nordic touch and will change and enhance the impression that the whole airport makes. A new walkway between Terminals 4 and 5 has been built that links the terminals together. Adjacent to the terminals, a new hotel and office buildings are taking shape.
An airport ready for the future
Stockholm Arlanda Airport shall provide effective, inspiring travel experiences. It shall be a leading meeting place and an international role model in sustainability.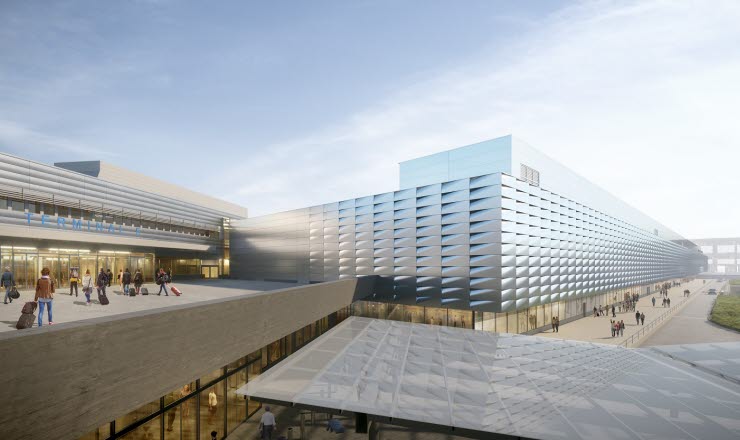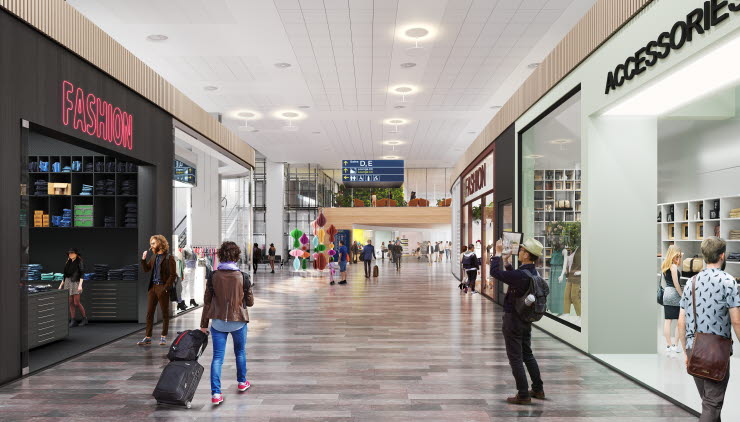 Terminal development
Terminal 5 is being refurbished and expanded with the addition of a new security checkpoint, while a modern marketplace together with a connecting walkway linking Terminals 4 and 5 will help make Arlanda a more modern and effective airport.
An airport city is taking shape
We're not just developing our aviation operations. A brand-new city is being developed at Stockholm Arlanda Airport – with hotels and conference facilities, shops, restaurants and creative workspaces. Our vision is to create inspiring meeting places close to the rest of the world. Read more about the airport city.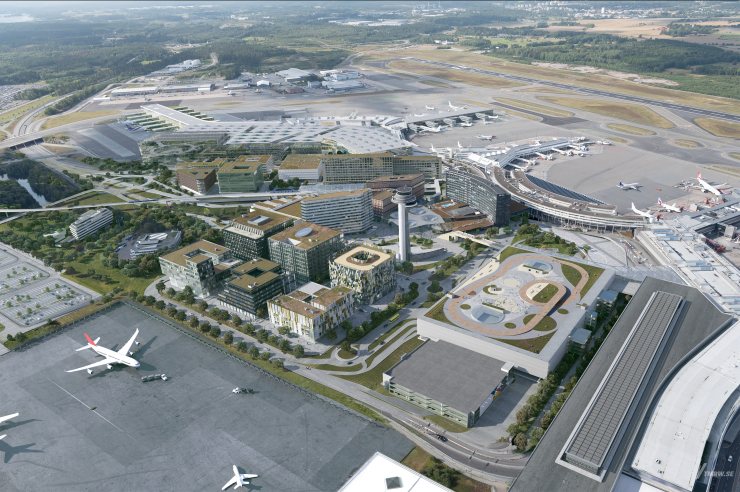 Projects at Stockholm Arlanda Airport