Comfort Hotel Arlanda Airport – one of the largest airport hotels in the Nordic region
Immediately adjacent to the terminals, in the heart of Airport City Stockholm, is the recently opened Comfort Hotel Arlanda Airport. With 503 rooms, a rooftop bar, lounge, gym and generous spaces for socialising, the hotel is an important meeting place at Stockholm Arlanda Airport.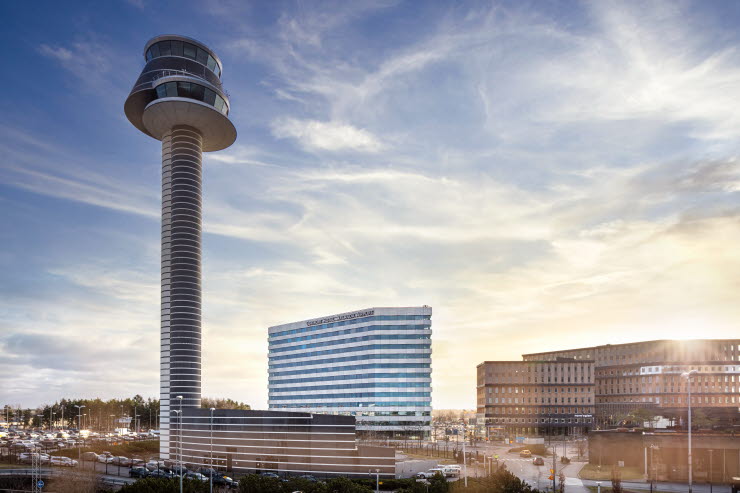 Close to the terminals
This new major new hotel, with more than 500 rooms, represents a significant increase in Stockholm Arlanda's hotel offering and was built to attain a high level of environmental performance in compliance with BREEAM's standards for a "Very Good" rating.

Comfort Hotel Arlanda Airport is located about 50 metres from Stockholm Arlanda's terminals. If you exit SkyCity, walk past Clarion Hotel and take the escalator down. You'll find the new hotel on the other side of the street, just to the left. Comfort Hotel Arlanda Airport opened its doors to hotel guests in January 2020.     
Read more about Comfort Hotel Arlanda Airport here.
Photo: Tim Meier