Inspiring marketplace
The new marketplace in Terminal 5 will be a place with something for everyone before their flight – shopping, inspiration, food and drinks but also places for peace and quiet.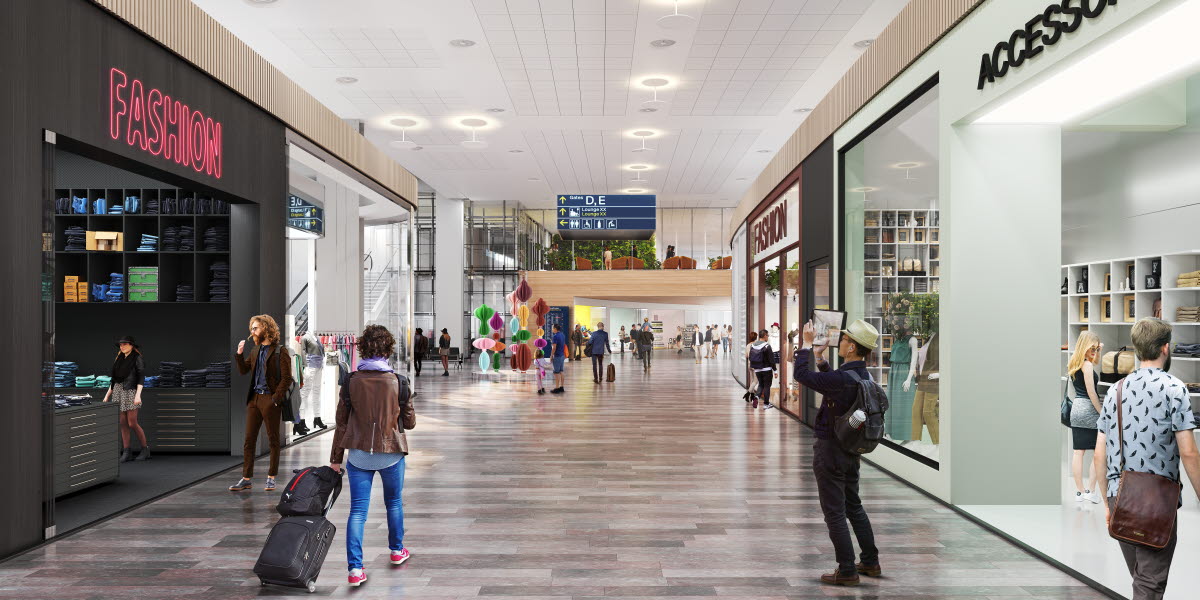 A varied offering
After check-in and security screening, you'll encounter an inspiring marketplace with a variety of shops, restaurants and cafés. A marketplace with a Nordic touch, both in terms of architecture and the range of products on offer. Spacious, open areas that provide a vibrant setting as well as relaxation, with a view of aircraft taking off, landing and parking.
The marketplace will start to open in mid-2023 and be completely finished in 2024.
Visionary image: Tengbom.