Sustainable aviation fuel equivalent to about 9,000 flights will be tanked at Stockholm Arlanda
2020-09-22, kl. 11:36
Sweden's leading airport operator Swedavia contributes to sustainable air travel by buying sustainable aviation fuel for its annual corporate travel purposes. This year, sustainable aviation fuel equivalent to about 9,000 flights will be tanked at Stockholm Arlanda Airport starting September 22.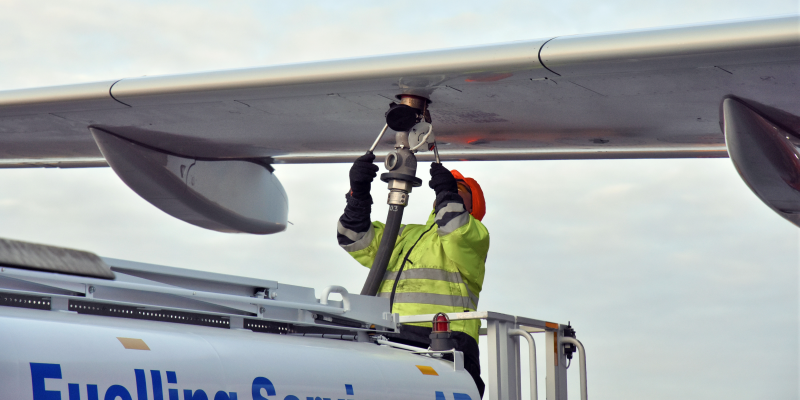 Since 2016, Swedavia purchases sustainable aviation fuel each year that is equivalent to the fuel needed for its corporate travels in a year. The aim is to support the transformation of Swedish aviation in the face of climate change in line with Swedavia's target to have at least five per cent sustainable aviation fuel at Swedish airports by 2025 at the latest.
"The effects of the COVID-19 pandemic has had a strong impact on both Swedavia and the aviation industry. Despite challenging times, actions to combat climate change in the aviation industry is a priority. Now is the time to show the determination of our climate ambitions and to achieve our goal of fossil-free domestic air travel in Sweden by 2030 and all air travel from Sweden by 2045," says Jonas Abrahamsson, Swedavia's president and CEO.
This year's delivery of 210 tonnes of sustainable aviation fuel is being shared by SOS Alarm, Systembolaget, the Swedish 2030 Secretariat and Swedavia and is the result of a joint public tender. The amount is equivalent to about 9,000 flights (about 700 kilometres), for an 80 per cent reduction in fossil carbon dioxide fuel emissions compared to conventional aviation fuel.
Up to 50 per cent of this fuel will be mixed with traditional jet fuel for refuelling at Stockholm Arlanda Airport starting Tuesday, September 22.