New direct route between Agadir, Morocco and Stockholm Arlanda Airport
2017-04-07, kl. 12:37
On October 3, the Moroccan carrier Air Arabia will launch non-stop service between Stockholm Arlanda Airport and Agadir in southern Morocco. As a result, Swedish passengers will have another low cost alternative to choose from among Stockholm Arlanda's range of destinations on offer.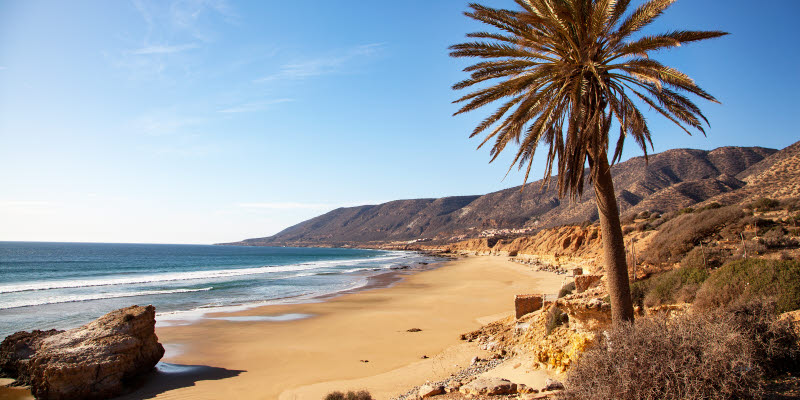 The coastal city of Agadir is located near the foot of the Atlas Mountains in southern Morocco, with white sandy beaches that stretch for miles and boulevards along the ocean's edge. At the same time, it is an important harbour for fishing and trade. The mild winter climate attracts many visitors during the winter months, when many Europeans make their way here.
"We welcome Air Arabia, which will be the fifth new low cost carrier at Stockholm Arlanda in a year. Now even more passengers will be able to fly conveniently to Agadir, which is a destination that we think will rapidly grow in popularity when the new route allows even more people to fly non-stop," says Elizabeth Axtelius, Director of Aviation Business at Swedavia.
The new base in Agadir is a collaboration between Air Arabia and the Moroccan National Tourist Office to give more passengers the opportunity to fly non-stop to this popular holiday city.
The direct route will operate on Tuesdays and Fridays and be in demand among holidaymakers as well as travellers visiting friends and family.