New exclusive pop-up shop to open at Stockholm Arlanda Airport
2017-11-16, kl. 10:04
The new watch brand Carl Edmond will open its second pop-up shop in Sweden at Stockholm Arlanda. Choose from watches that combine Swedish minimalism and Swiss design.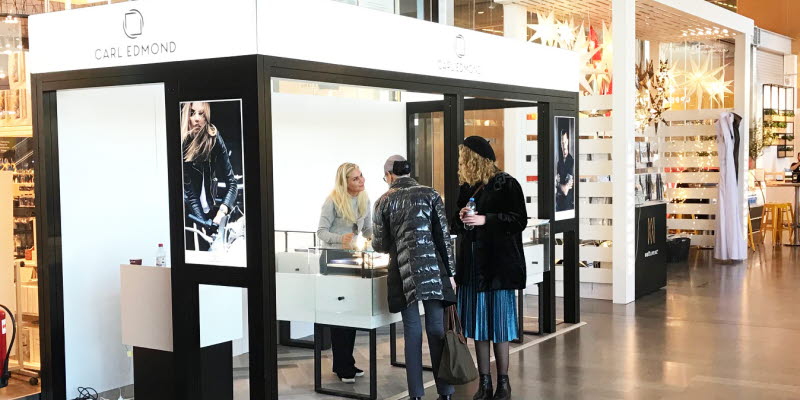 Carl Edmond is a Swedish brand designed by some of the most respected names in the watch industry – the Swiss watch designer Eric Giroud and his protégé Adrian Glessing. The collection has been sold in shops in Sweden since September and is an obvious choice for fashion-oriented trendsetters.
Carl Edmond already has a pop-up shop at Åhléns City in central Stockholm, so the shop at Stockholm Arlanda will be its second in Sweden. The brand's entire line of watches will be available here.
Carl Edmond is sold around the world: Paris, Brussels, Luxemburg, Amsterdam, Milan, Tokyo, Sydney and Bucharest.
The pop-up shop will be open at Stockholm Arlanda, Terminal 5, until December 22.