New direct route to Krabi from Stockholm Arlanda with Norwegian
2018-07-02, kl. 16:01
This winter, Swedes will be able to fly non-stop to another long-haul destination in Thailand. In late October, Norwegian will launch direct service to the popular holiday destination of Krabi with two weekly departures from Stockholm Arlanda Airport.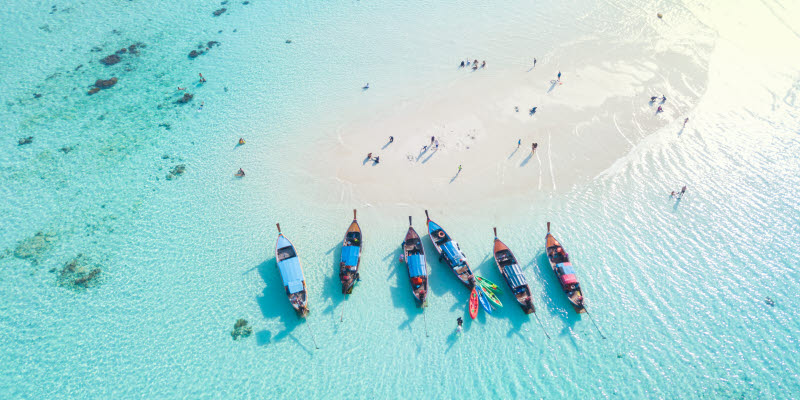 Thailand continues to be a favourite destination for Swedes. Norwegian already flies non-stop to Bangkok, and with the new destination of Krabi, Swedish travellers will have even more opportunities to fly directly to Thailand during the winter season. Bangkok is a year-round destination, while Krabi is a winter route. Krabi is located 900 km south of Bangkok and is renowned for its beautiful surroundings and white sandy beaches.
"We are pleased thatNorwegian continues to expand at Stockholm Arlanda and welcome the new route. Now more Swedes have an opportunity to fly non-stop to their holiday destination, which makes their journey faster and more convenient. Thailand is a popular destination for Swedes, and in the past year the number of passengers flying to the country has increased 12 per cent," said Elizabeth Axtelius, Aviation Business Director at Swedavia.
"There is great interest among Scandinavians in travelling to Thailand, so it is gratifying to be able to offer another direct route there. With Krabi, our passengers have even more options and can fly to Bangkok on their journey from Stockholm Arlanda and return from Krabi to combine big city excitement and beach life. We look forward to welcoming more passengers on board," said Thomas Ramdahl, Chief Commercial Officer at Norwegian.
In the airline's next winter's programme, Norwegian will fly to Krabi from Stockholm Arlanda two times a week, on Wednesdays and Fridays, from October 31, 2018, to late March, 2019.