New, automated entry gates inaugurated at Stockholm Arlanda
2018-02-21, kl. 15:21
Now it will be even smoother to fly from Stockholm Arlanda Airport. On Tuesday, new automated entry gates were installed at the main security checkpoint in Terminal 5.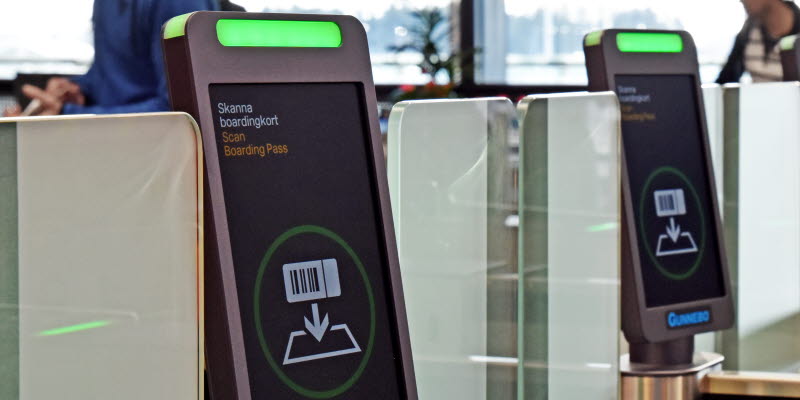 The new entry gates are based on passenger wishes to have a faster, easier and smoother journey and at the same time enhance the overall Stockholm Arlanda experience. Self-service solutions also help reduce queues and optimise terminal space.
"Self-service solutions are something that our airlines and we want to introduce to simplify travel for passengers. The new services we are rolling out are in line with what our airlines and passengers want," says Elisabeth Axtelius, director of aviation business for Swedavia Airports.
Automated entry gates at the security checkpoints are being introduced not just at Stockholm Arlanda. Last week, Göteborg Landvetter Airport had its first automated entry gate installed, and more will be placed in service later on. During the year, the gates will also be rolled out at other Swedavia airports.
Swedavia has already installed automated check-in machines and automated bag drops. It now has the most automated bag drops in the world.