Flights with SAS from Stockholm Arlanda this winter
2022-10-28, kl. 16:00
SAS continues to launch new routes and is planning more departures from Arlanda to popular destinations this winter.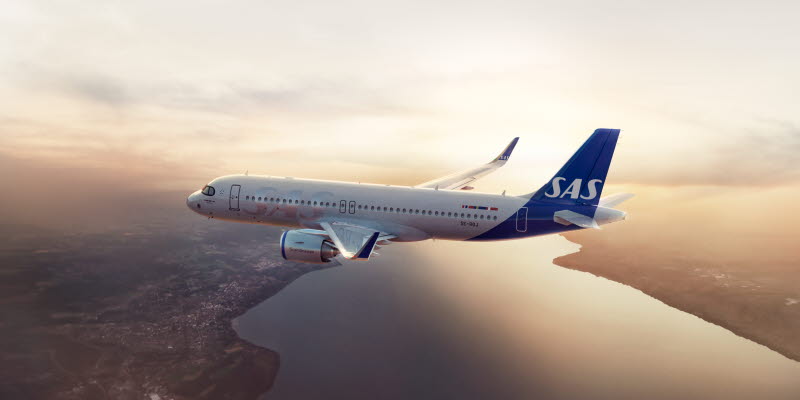 SAS sees continuing increased demand for flights to both classic ski resorts and warmer holiday destinations. In this winter's traffic programme, the airline is increasing the number of flights from Stockholm till Gran Canaria and Tenerife on Saturdays and Sundays. SAS is also returning to the popular winter destination of Miami.
In order to meet the increased demand for both business and holiday travel, SAS is increasing the number of departures to different European cities. For instance, the Stockholm-Amsterdam route will have three daily departures.
SAS will also offer up to eight daily departures on routes such as Stockholm-Luleå and Stockholm-Gothenburg.
Here is the full list of destinations in SAS's winter programme:
Alicante
Amsterdam
Antalya
Athens
Barcelona
Beirut
Bergen
Berlin
Billund
Brussels
Chicago
Copenhagen
Dublin
Dusseldorf
Edinburgh
Faro
Frankfurt
Funchal
Geneva
Gothenburg
Gran Canaria
Hamburg
Helsingborg
Helsinki
Innsbruck
Kalmar
Kiruna
London
Luleå
Malaga
Malmö
Manchester
Miami
Milan
Munich
New York
Nice
Oslo
Östersund
Palma de Mallorca
Paris
Prague
Rome
Ronneby
Skellefteå
Stavanger
Sundsvall
Tallinn
Tenerife
Thessaloniki
Tromsø
Trondheim
Turku
Umeå
Vilnius
Visby
Warsaw
Zurich