Finnair expands accessibility to Los Angeles and New York from Stockholm Arlanda
2021-09-15, kl. 07:52
Finnish airline Finnair will strengthen its North American services from the new base at Stockholm Arlanda Airport ahead of the winter season and is launching two new long-haul routes to Los Angeles and New York. Finnair will also introduce direct routes from Stockholm to Miami, Phuket and Bangkok, as previously announced.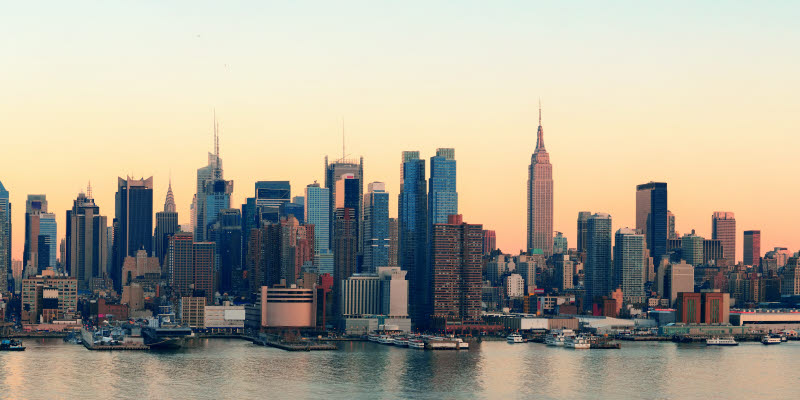 Finnair is expanding its service at Stockholm Arlanda for the winter 2021 season by launching two more long-haul routes from Stockholm Arlanda Airport, to New York and Los Angeles. In total, Finnair will operate three destinations in the US from the new base at Arlanda, as the traffic will complement its service to Miami as previously announced. In addition to the US routes, Finnair will also operate Bangkok and Phuket, which will be launched in autumn.
- The new connections and improved accessibility to the US are important additions to Arlanda's existing route offering both from a passenger and cargo point of view. North America is one of Sweden's largest trading partners and we normally welcome a large number of American visitors - so this is good news for both the export industry and the hospitality industry throughout Sweden. The expansion is also further proof of Stockholm's strong position and an investment in the largest market in Scandinavia, says Elizabeth Axtelius, Director Aviation Business at Swedavia.
Finnair is part of the OneWorld airline alliance. Finnair will base Airbus A350 type aircrafts at Stockholm Arlanda, an aircraft type among those with the lowest carbon footprint. Finnair has high sustainability goals, and its long-term goal is to be carbon-neutral by the end of 2045. Its first milestone is to reduce net emissions 50 per cent by the end of 2025 from 2019 levels, and the carrier is continuously increasing its use of sustainable aviation fuel. For further information about Finnair and OneWorld