Comfort Hotel Arlanda Airport opens at Stockholm Arlanda
2020-02-06, kl. 16:49
Comfort Hotel Arlanda Airport is now opening, right next to the airport terminals and SkyCity. This major new hotel, with more than 500 rooms, represents a significant increase in Stockholm Arlanda's hotel offering.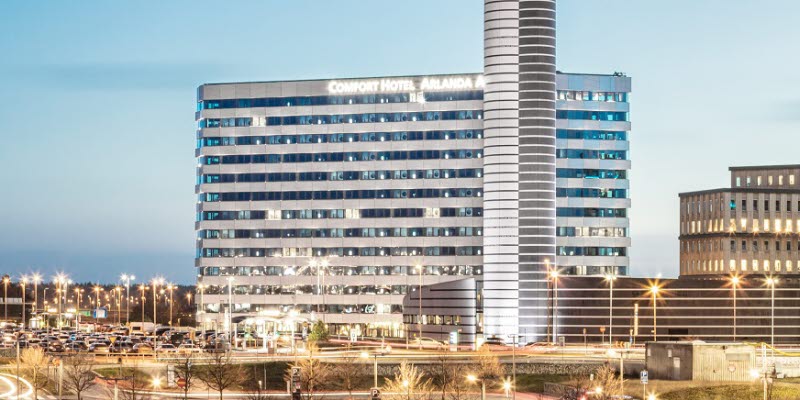 With the newly opened Comfort Hotel Arlanda Airport, which is one of the biggest airport hotels in the Nordic region, Swedavia has taken another major step in developing the airport's hotel capacity, which will reach about 1,250 rooms with the addition of Comfort Hotel. Clarion Hotel Arlanda Airport, Radisson Blu Airport Terminal Hotel and Rest and Fly Arlanda are some of the hotels already established close to the airport's terminals at Stockholm Arlanda.
"We are very proud to be able to present a brand-new meeting place at Stockholm Arlanda – Comfort Hotel Arlanda Airport. We have long seen increased demand for hotel rooms close to the terminals and can now offer our passengers and visitors an even wider range of options. The new hotel is also an important part of Swedavia's strategy to develop an airport city at and around Stockholm Arlanda Airport," says Jonas Abrahamsson, president and CEO of Swedavia.
The new hotel was developed by Swedavia Real Estate and will be operated by Nordic Choice Hotels under its Comfort brand, a hotel concept in the affordable luxury segment aimed primarily at leisure travellers and families.
The building will be certified in compliance with BREEAM international certification standards at the level Very Good.