Charge your car in your parking space if you have reduced mobility
2019-10-07, kl. 13:27
If you park in a space reserved for people with reduced mobility, you now have the option of charging your plug-in hybrid or electric car.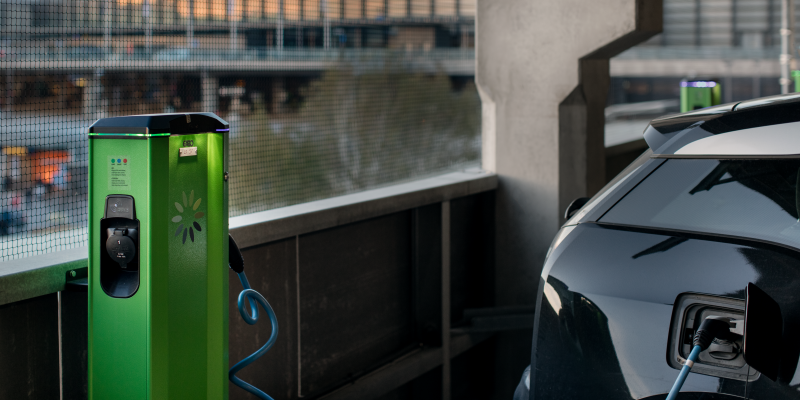 The parking spaces are located in the P41 Express indoor multi-storey car park at Terminal 4 as well as the P51 Express and P53 indoor multi-storey car parks at Terminal 5. There are two such spaces in each car park.
It is not possible to pre-book the charging points, which are located immediately adjacent to other parking spaces for people with reduced mobility.