International Women's Day
In connection with the International Women's Day on the 8th of March, we want to pay tribute to all the fantastic women who work at the airport. Follow Sabina up in the air, Mirella on an action packed snow clearing, Lena on an eventful day as an air traffic controller, and Karin during a busy day at the airport.
The first National Women's Day was celebrated in 1909 in the United States of America, on the urging of the Socialist Party of America. The year after in Copenhagen, the socialist organisation Second International took the initiative to create an International Women's Day. In 1978, the UN decided that the International Women's Day should be on the list of UN official holidays. The day then went from being a socialist campaign to an apolitical holiday.
The holiday takes place on March 8th with the purpose of highlighting women's rights, the inequality that can be found in society, and is a day when we are to highlight the situation of women around the world. In many countries, the International Women's Day is a national holiday.

43 percent women

45 percent women

50 percent women

34 percent

33 percent
Sabina Strand
Pilot
Sabina Strand is a pilot for the airline SAS, and we meet up with her at Stockholm Arlanda Airport right after she has landed a plane flying in from Luleå. She has time to talk to us and get some food before it's time for her to fly away to a new destination. Sabina is 30 years old and has worked as a pilot for seven years. She has always been fascinated with the aviation business, which is one of the reasons she became a pilot.
– I travelled a lot when I was young and have always been fascinated with the aviation business. To be in the cockpit is an exciting environment. It's a fantastic job that combines my interests for engineering and aviation.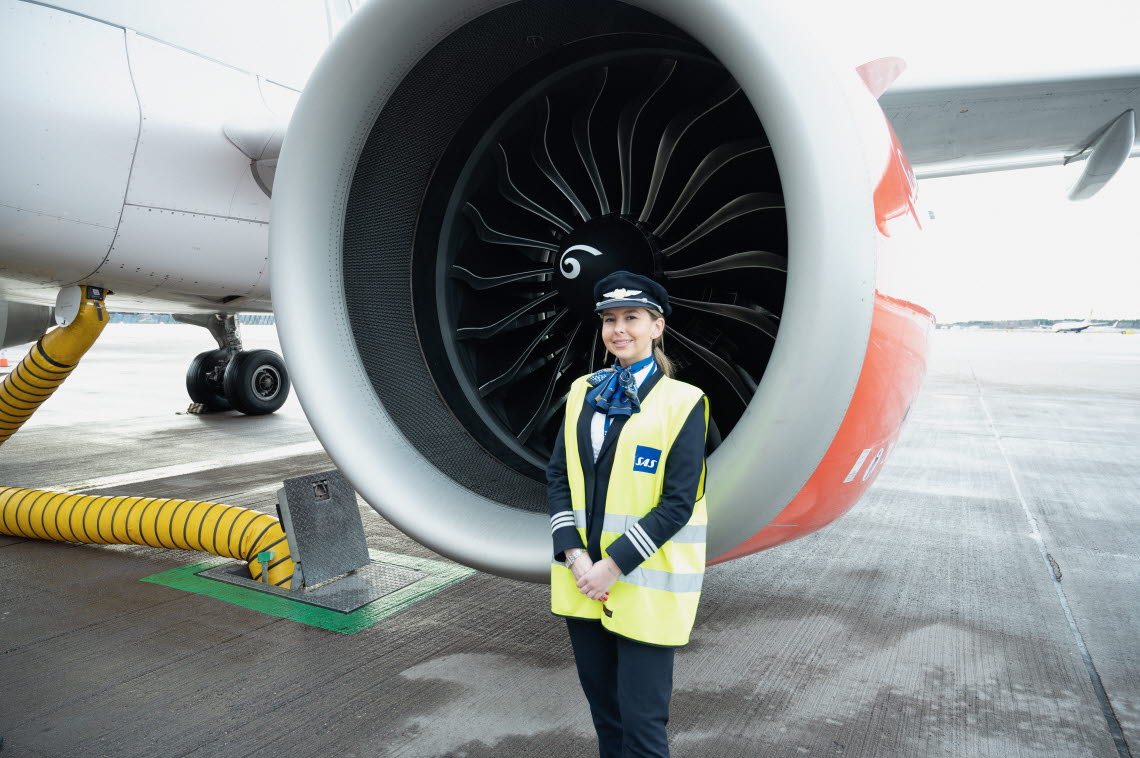 – It's lovely to, from time to time, be able to savour the fantastic view we have, and the best thing is when you manage to see a pink sunset. I chose to study to become a pilot because it was my dream, she says.
She shines when she is asked to tell us what the best part of being a pilot is.
– It's that it's such a varying job and it's a very stimulating environment. It's a combination of different things that I like, logistics, forward-thinking, keeping order and flying. The colleagues are also a huge part of what makes it fun to go to work.
However, since Sabina is a woman, she is in the minority in her field. According to statistics from SCB, only 7 percent of Sweden's pilots are women.
– Unfortunately there are very few women in this field and it's a shame there aren't more because it's a field that is as suitable for women as it is for men. I think there might be some ignorance, and that there aren't any real role models for young women. There is probably a lack of knowledge about the possibility to become a pilot as a woman since the stereotypical pilot is an older man, says Sabina.
Sabina's tip to women who are considering becoming a pilot, but are feeling unsure, is to follow your dreams. Try out flying a smaller airplane at an aviation club or try a simulator in order to get a feel for what flying is.
– Flying is a very special feel, it's almost hard to describe. For me, it's like doing a puzzle. You have to combine the day's flight with weather and performance and you have to be able to juggle many tasks.
You can follow Sabina's adventures as a pilot on her Instagram account @pilotsabina.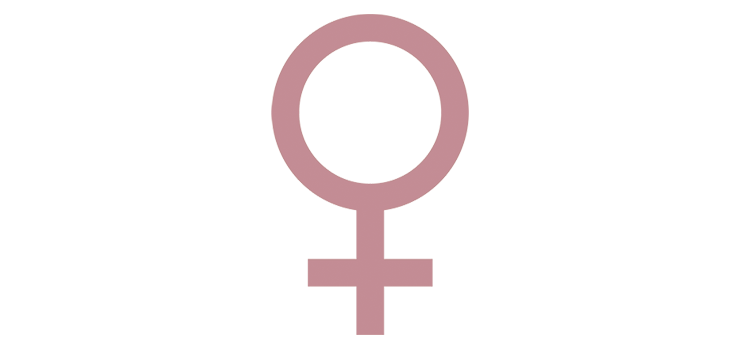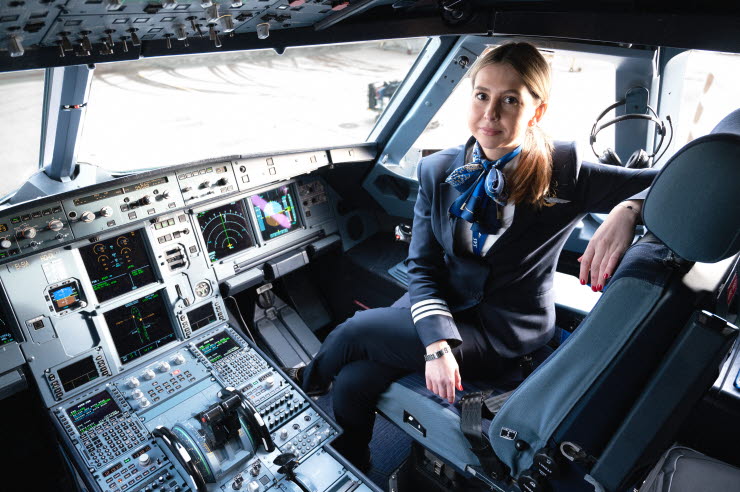 Mirella Laitinen
Snow clearer, Bus driver and PRM assistant
It was really a coincidence that Mirella Laitinen ended up as a snow clearer at Stockholm Arlanda Airport. She started working as a bus driver at Swedavia in 2017, but then came the pandemic and the passengers disappeared. At that time, she got the opportunity to help out as a snow clearer and now she does both jobs.
– When the pandemic came there were fewer jobs at in the bus department, which gave me the opportunity to help out with this and I'm really glad for it. I take care of the airport during the winter, plow snow, sweep and sand. The things we have to do in order for the planes to be able to move, she says.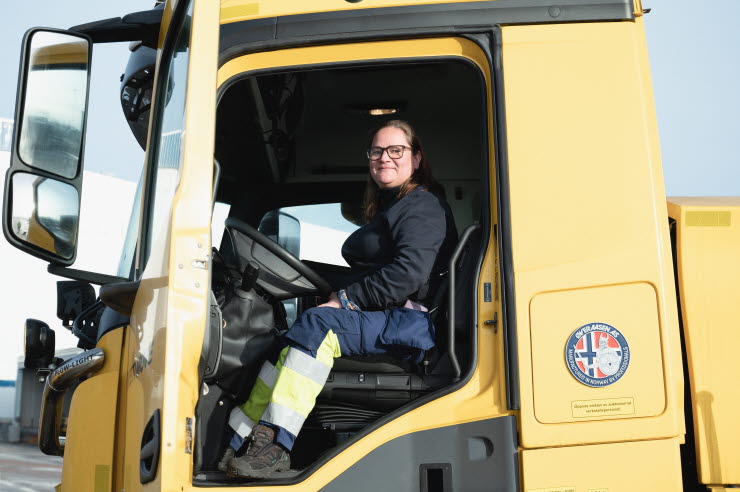 We meet Mirella airside, where the large snow clearing machines are located. She starts a machine and talks to us sitting in the cab. Coming up with something about her job that is less desireable is hard.
– Of course there are some things with the job that are worse than others but it's hard to think of something that is bad. If I were to say when it's the most fun, I would say when it's a heavy snowfall and we get to go out in the machines and clear it up. It's cool to plow the snow and then turn around to see that it's all white behind us and that we get to start over. It's fun.
There are only four women who work as snow clearers at Arlanda, Mirella amongst them. She urges more women to apply for the job, which she describes as varied and that you get to work with both small and large machines.
– Maybe the problem is that it's seasonal work, you can only do it during winter. And maybe there aren't so many who know about the possibility. But I really hope that it'll be more and more women. If you're thinking about it, do it. It really is fun!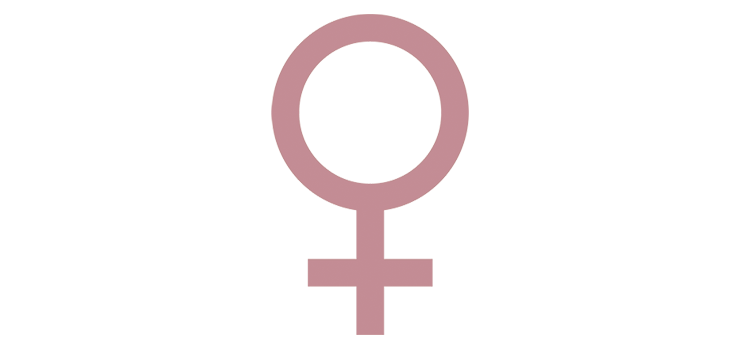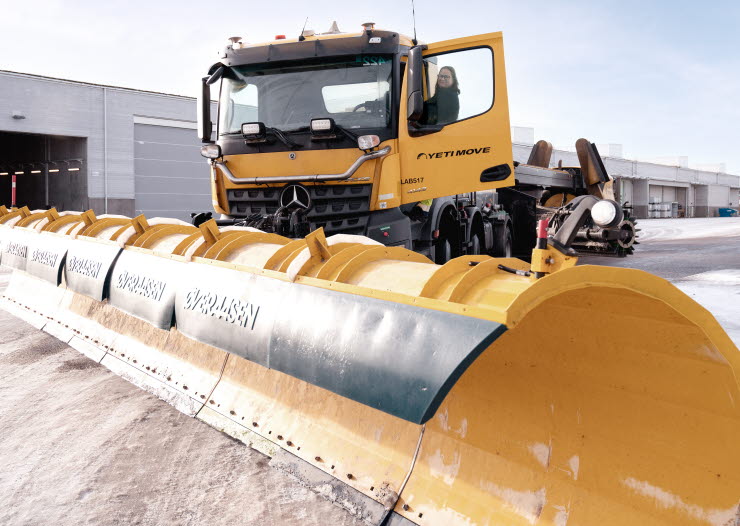 Karin Ström
CDM-manager at Stockholm Arlanda Airport
Karin Ström works on one of the first floors in the air control tower at Stockholm Arlanda Airport. She is Airport CDM Manager at Arlanda. Her job mainly consists of making the air traffic on the taxi strips more effective and to connect the airport to the European flight network NMOC, also known as Eurocontrol, in Brussels.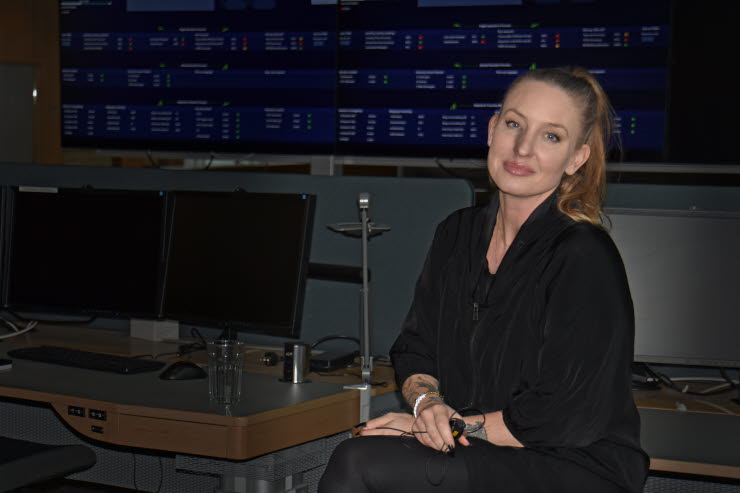 – My background is that I'm an aviation geek and that's why I started studying to get my Bachelor's degree in Flight traffic and logistics at Linköping University. After that, I ended up at Swedavia and started working as a Traffic Planner. That means I allocated the airplanes, meaning I decided which gate they were to park at after landing. I started at Swedavia in 2016 and worked as a Traffic Planner for about six years. I've had my current role as A-CDM Manager for a year, says Karin.
She thinks the best part of the job is that she gets the opportunity to meet so many different colleagues, both at Arlanda and when she travels to meet her colleagues in corresponding roles around Europe. The most challenging thing with the job is that Karin and her team are working to become an A-CDM validated airport in Eurocontrol, and at the moment there are a few hurdles before they can cross the finish line.
Karin works i a relatively male dominated field. When she's travelled to conferences, about 70 percent of the attendees are men.
– I'm not sure why that is. Maybe because it takes some work to be able to do the work and because A- CDM is a relatively new process. Hopefully there will be more women in the future. It's definitely a job that suits women just as well as it suits men, and there is nothing that says men should do it better, says Karin.
If you want to have a job with varied tasks, where every day looks different it'll be a great fit. It's very challenging but also very rewarding. Especially if you want to work in a flight operative environment.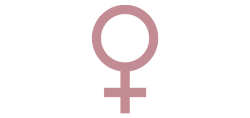 Lena Wolger Nehrer
Air traffic controller at Stockholm Arlanda Airport
Lena Wolger Nehrer works in the air traffic control tower at Stockholm Arlanda Airport. She is directs airplanes that are taking off and landing, and has full control of the screens in front of her.
– As air traffic controller, I'm in charge of the traffic at the airport. Everything from take off and landing, to when planes are taxied in and out, and when they push from gate. We are also responsible for the vehicles that drive around the area. There are different positions and your area of responsibility depends on your position. Traffic in the air or traffic on the ground, she says.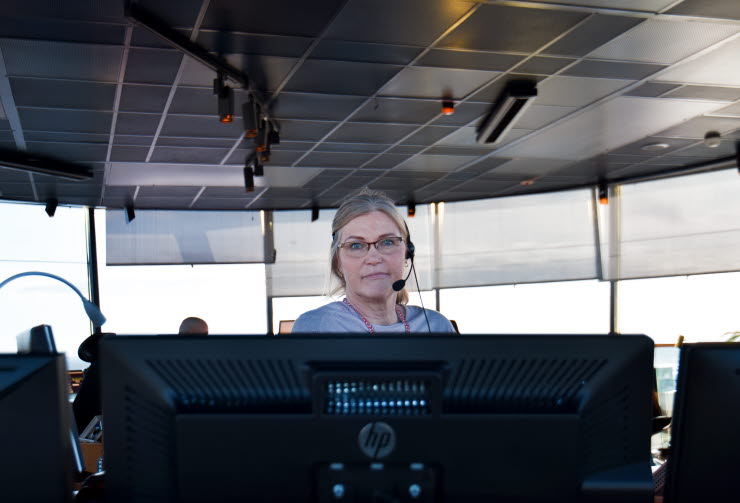 Lena tells us that as an air traffic controller, no two days are similar. Even though they always sit in the same place, there is a great flexibility in the work since it's directed by weather, winds and traffic. As an air traffic controller, there are strict regulations one has to follow and their most important tool is their voice since they communicate any directions via radio.
– To be an air traffic controller you need to be alert, have good concentration abilities and be sharp. You don't show up to work tired because we have a large responsibility.
Becoming an air traffic controller was not something Lena had planned. She was looking for something new and started studying to be an air traffic controller because she thought it sounded interesting. Lena mentions all the nice colleagues as one of the best things with the job, but also the pride of being part of the Arlanda industry and to be able to be there and make sure that everything works.
– The hardest part is when the tech isn't working. It doesn't happen often but it's something you have to bear in mind. Fast scenarios are also a challenge but we're educated and can handle it. The worst part is when airlines or staff are effected by declines and downcuts.
When Lena started as an air traffic controller the number of men and women in the field was relatively equal. Today, there are considerably fewer women who study to become an air traffic controller.
– It's a fun and flexible work that would suit women. Perhaps it's the admission with a lot of testing that frightens women, maybe they think it'll be too difficult. I think more women should be brave and study to become an air traffic controller. There is a lack in the field and we need more resources. It's a fun and challenging work and it's pretty unique to work in such a fantastic place, says Lena.