Swedavia's Tove Möller nominated for prestigious leadership award
2019-01-23, kl. 13:19
For the 17th straight year, the Swedish management magazine Chef will hand out awards for Sweden's outstanding business leaders. Included among the nominees for Diversity Manager of the Year, we are extremely proud to note, is Swedavia's own Diversity & CSR Manager, Tove Möller.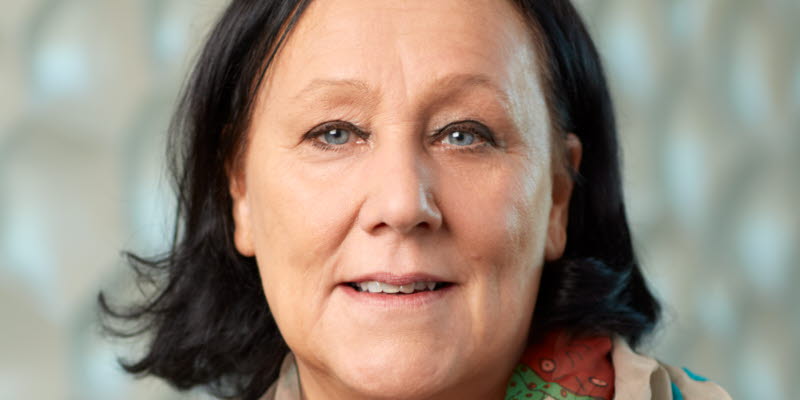 Tove has long worked actively with issues concerning diversity and social sustainability and considers inclusion work to really be the most important work of all in workplace environments. Swedavia's participation in the European Social Fund project for universally designed workplaces is something Tove is especially proud of.
"Society today is not set up for diversity. The most individualistic thinking, adjustments and singling out of people take place in the world of work. Individualistic thinking leads to individualistic solutions. The result is individualistic solutions for the people we believe want an individualistic solution. We are working in the ESF project to find what works for everyone based on extremes," says Tove Möller.
Tove considers the diversity work at the company and in society in general to be incredibly important for continued development. But she is hesitant about using the word "diversity".  
"Personally, I'm trying to stop using the work 'diversity,' because everyone means something different, and it's a bit unclear to me why we should use that word. Diversity is often associated with the idea of ethnicity, which means that all the other differences we consist of somehow disappear.
"Clearly, employers must strive for broad representation – it's an essential requirement for innovation, good returns, good preparedness in an ever-changing world and increased satisfaction. But as far as I'm concerned, inclusion and universal design can be both the solution and the essential requirement for success. Because without ensuring inclusion and offering environments that are universal and thus provide both social and physical access, it will probably be harder achieve representation," Tove Möller continues.
Tove believes that thinking continuously about inclusion, both in people's private lives and at work, is one success factor. Her objective in her work at Swedavia is to continue along the path laid out for an inclusive and exciting workplace in terms of skills needed in the future. She wants to see Swedavia as an obvious choice among companies that many more people want to work at.
"There is still a lot to do, and the work to be an inclusive company never ends. My hope is that, obviously, we won't have to wait 139 years for equality from a gender perspective. I hope that together we can use our leverage to hire only people with the skills and willingness to contribute based on our values. Naturally, I would also like to hold on to our distinction of being named 'best workplace' by the Stockholm Gay and Lesbian Chamber of Commerce for our proactive work in LGBTQ inclusion. There is so much being done at Swedavia to be proud of, and I am pleased to contribute my share," Tove concludes. 
The nominees in the category of Diversity Manager of the Year also include Nyamko Sabuni, sustainability director for ÅF AB, and Noah Elstad, operations director at RFSU Stockholm. The winner will be announced at the 2019 Chef Gala, which will take place on March 19 in Stockholm.