Swedavia offers drop-in weddings during West Pride
2016-03-29, kl. 11:19
At this year's West Pride in Gothenburg, people will once again have the opportunity to get married during the festival. This is the third year in a row that Swedavia is offering drop-in weddings in Rainbow Park.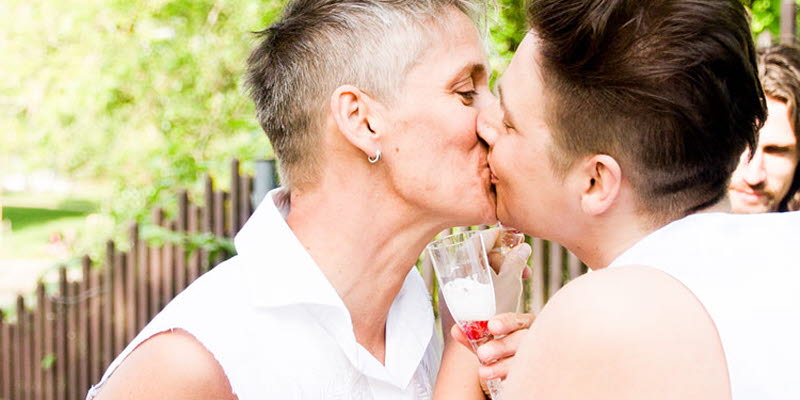 On Friday, June 10, between 3.00 and 7.00 p.m., and on Saturday, June 11, between 12.00 noon and 6.00 p.m., Swedavia's two officiants – Susanne Norman, airport director at Åre Östersund Airport and Mona Glans, airport director at Ronneby Airport – will be on hand to perform the ceremony.
In order to get married during the festival, people must first apply for a certificate of no impediment from the Swedish Tax Agency and bring with them a change-of-name form and an ID. The certificate of no impediment is available from the Swedish tax authority and can take around two weeks to be issued.
"It will be wonderful to come back. Of course, we also hope that the 30 or so couples who got married last year will stop by – it would be fun to see them. But above all, we have the chance for another year to make more people happy," says Tove Möller, diversity manager at Swedavia.
Guests and witnesses are welcome, but for couples who do not have witnesses, staff from Göteborg Landvetter Airport will be on hand.
West Pride will be held June 8-12, 2016.
Photo: Naomi Andersson, the West Pride Rainbow Editorial Office, 2014