Swedavia is awarded for their use of biofuel
2017-11-17, kl. 10:44
Swedavia has been presented an award in recognition of their use of biofuel. The award was presented during the Airports Going Green Conference, in Dallas, Texas, and among other laureates were London Gatwick Airport and Chicago O'Hare International Airport.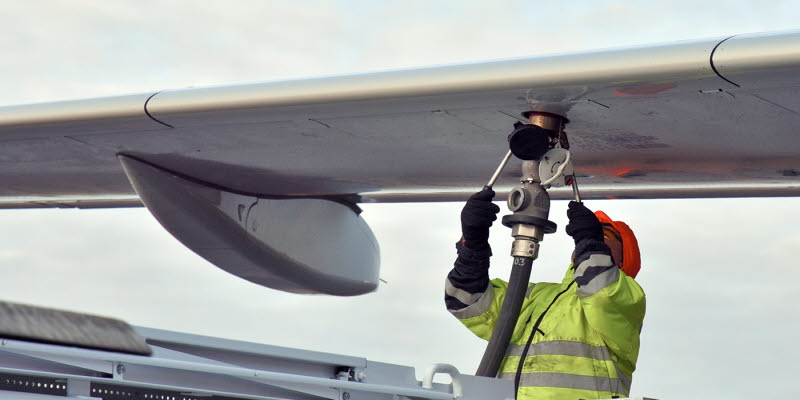 On November 12-15, the Airports Going Green Conference was held in Dallas, Texas. During Tuesday, awards were presented for best sustainability initiatives during the past year and Swedavia was awarded for their use of sustainable aviation fuel. Since 2016 Swedavia annually purchases biofuel corresponding to the fuel consumption at the employees' approximately 10,000 annual business flights.
The organizers of the conference raised both the climate value of the investment in their motivation, and the fact that Swedavia demonstrated leadership in the aviation industry's pursuit of increased sustainability.
"The aviation industry will be an integral part of future transportation and the future of transports needs to be sustainable. Therefore, we need to find solutions to reduce the climate impact from the aviation industry. Biofuel is an important part of the solution and it is very pleasing that Swedavia's commitment in this area is now also acknowledged internationally", says Jonas Abrahamsson, President and CEO of Swedavia.
The aviation industry has made great progress in the past few decades to reduce fossil carbon dioxide emissions per passenger kilometer and in the last 40 years, the aviation industry has become 70 percent more fuel efficient. As travel increases, the industry needs to continue to develop to ensure a sustainable future.
By procuring biofuel for all their business flights, Swedavia wants to show decision makers, companies and producers that there is a market for renewable fuels in the airline. This can, in turn, contribute to large-scale production, a competitive price, and the aviation industry reaches the goal of a fossil-free domestic flight in Sweden in 2030.
Prize laureates in other categories included Chicago O'Hare International Airport, London Gatwick Airport and Vancouver Airport Authority.
The conference, with focus on sustainability in the aviation sector, was organized and hosted by the American Association of Airport Executives (AAAE), together with the Chicago Department of Aviation (CDA).