Passengers more satisfied with Swedavia's airports
2016-05-12, kl. 11:01
Smooth, efficient flows and friendly customer service – customer satisfaction among passengers at Swedavia's ten airports is on the rise. Meanwhile, passengers want lower prices and a wider range of restaurants and shops available when they fly.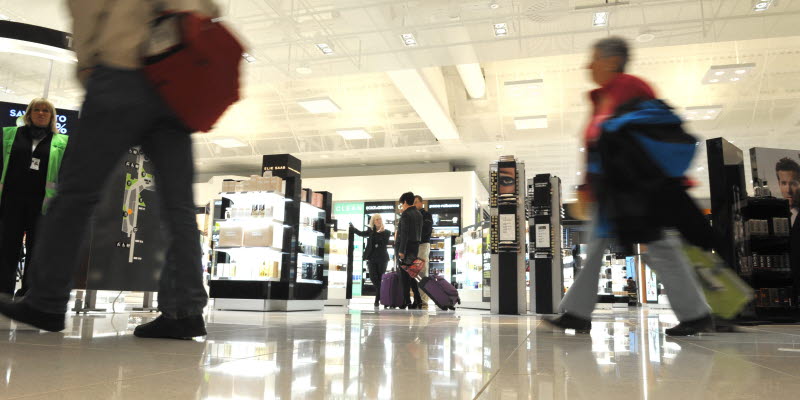 Swedavia's customer satisfaction is measured based on Airports Council International (ACI)'s standard. On a five-grade scale, with 5 being excellent and 1 poor, Sweden has set the bar high. Only customers who assign a 4 or 5 on the scale are included in the results. Swedavia's target is to have 85 per cent of passengers give a 4 or 5 on the satisfaction scale by 2020.
While there is still a way to go, passengers at Stockholm Arlanda Airport, Göteborg Landvetter Airport, Malmö Airport and Luleå Airport have given an all-time high rating in their assessment.
For Stockholm Arlanda, the rolling year-on-year result was 76 per cent (for the first quarter of 2016, the figure was 79 per cent). That means 76 per cent of respondents gave an answer of 4 or 5 on the satisfaction scale.
"Stockholm Arlanda, which accounts for more than 60 per cent of Swedavia's total passenger flow, has increased almost 10 percentage points since 2011. Passengers like our customer service, the fact that the airport is clean and things go smoothly. This feels really good, but we are also aware that we have further work to do in terms of airport atmosphere, prices and the range of services available," says Linda Sjödin, chief communications officer at Swedavia.
Swedavia's overall result for customer satisfaction was 77 per cent for the rolling 12 months. Among the Group's airports, Åre Östersund Airport has the highest result, 88 per cent, followed by Luleå (86), Ronneby Airport (83) and Göteborg Landvetter (80).