Passenger growth and improved earnings for Swedavia
2016-02-15, kl. 12:08
The number of passengers increased 5.4 per cent in 2015, and seven of Swedavia's airports set new passenger records. The growth was mainly in international travel. Net revenue increased to SEK 5,416 M (5,384) and profit for the year increased to SEK 1,410 M (926).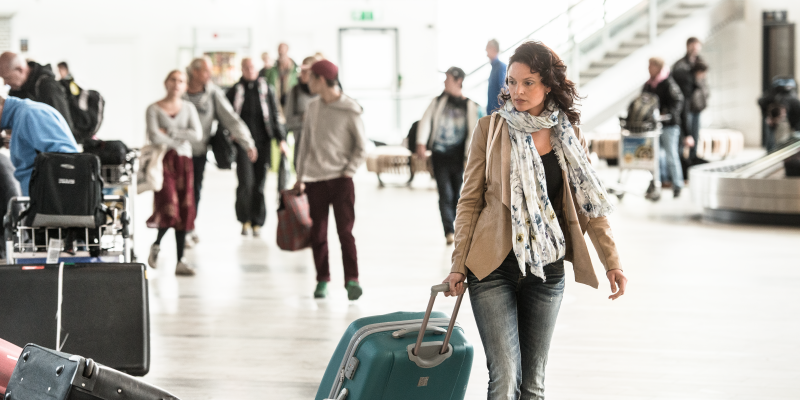 The growth in passenger volume at Swedavia's airports was 5.4 per cent in 2015. The number of international passengers totalled 24.3 million, while the number of domestic passengers totalled 13.3 million. Some of the growth in 2015 was a result of the transfer of air traffic at Säve Airport (Göteborg City Airport) to Göteborg Landvetter Airport. In addition, significant investments by airlines stimulated travel, within Sweden as well as to and from the country.
As a result of this growth in traffic and non-recurring income from the sale of properties, Swedavia's net revenue totalled SEK 5,416 M (5,384), other operating revenue increased to SEK 965 M (407) and profit after tax increased to SEK 1,410 M (926). The Board of Directors proposes a dividend of SEK 232 M, in line with the company's dividend policy.
"In addition to the strong passenger growth, which our employees in operations have met in an impressive manner, we were issued an environmental permit for Stockholm Arlanda Airport that enables the long-term development of the airport. Alongside this, we have completed the restructuring of our real estate portfolio, which gives us room to manoeuvre going forward," says Karl Wistrand, president and chief executive officer of Swedavia.
During the year, Swedavia carried out a number of measures aimed at enabling continued growth at the airports and thus improving Swedish access. They include Swedavia's reduction in charges to airlines by an average of 3.7 per cent as of April 1, 2015. In June, Swedavia also sold a property portfolio to a newly formed joint venture owned in partnership with Alecta.The capital gain was SEK 820 M.
During the year, passenger services including check-in and boarding were also incorporated in the regional airport's working model, which entailed good results at those airports.