Nordic Choice Hotels to be operator for major new hotel at Stockholm Arlanda Airport
2016-10-19, kl. 09:49
Nordic Choice Hotels will be the operator of a major new hotel at Stockholm Arlanda Airport. The hotel is expected to have about 460 rooms and will be a modern alternative to business hotels at the airport that offers everyday luxury. The hotel is an important piece of the puzzle in the construction of the new airport city.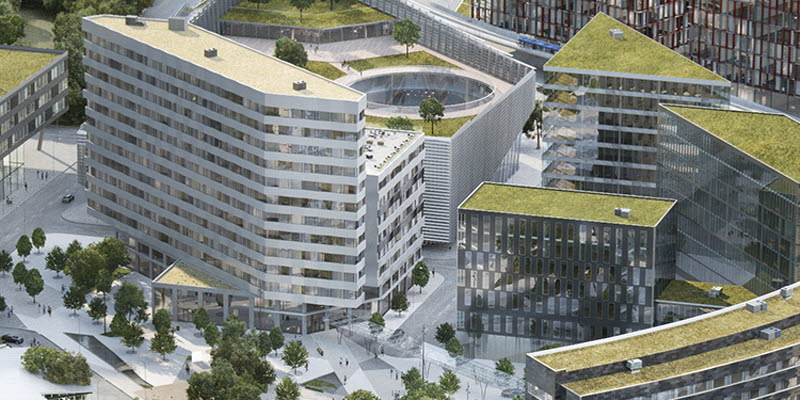 Stockholm Arlanda Airport has the lowest share of hotel accommodations among the major Nordic airports. Swedavia is now taking a major step in developing the future airport city now taking shape around Stockholm Arlanda Airport. Swedavia has signed a preliminary agreement with Nordic Choice Hotels to be the hotel operator. Discussions are now under way concerning the ultimate design of the future hotel and the formulation of the final agreement. The new hotel will be built adjacent to the passenger terminals, and the aim is operate it under the Comfort Hotel brand.

Stockholm Arlanda Airport is growing rapidly. Since 2010, passenger volume has increased 40 per cent, from 16 to 23 million passengers. Since 2013, Stockholm Arlanda has added 14 new intercontinental air links. To meet this growth, preparations are under way for a 14-storey hotel mostly for leisure travellers and families in the affordable luxury segment.

The focus is on smaller rooms with high quality and a large lounge area for meetings, socialising and relaxation. The hotel will be located next to SkyCity, which offers a wide range of shops and restaurants.

"After a thorough selection process, we have chosen Nordic Choice Hotels to be the operator of our new hotel venture. Nordic Choice Hotels previously established the large Clarion Hotel at Stockholm Arlanda Airport in an excellent way. This new hotel concept meets the demand from modern leisure travellers. We are investing in the development of a brand-new airport city to enhance the conditions necessary for Swedish growth and access," says Karl Wistrand, acting President and CEO of Swedavia.

The hotel, with 20,000 square metres of space over 14 storeys, will have a combined lobby/lounge, restaurant, bar, winter garden and roof terrace. The total investment is expected to be around 750 million Swedish kronor, and construction start is planned for the summer of 2017, with the hotel opening in 2019.