New glycol recycling facility inaugurated at Stockholm Arlanda
2018-10-02, kl. 14:16
A fluid containing glycol is used at all of Swedavia's airports to de-ice aircraft. Glycol requires large quantities of oxygen in order to break down in nature and as a result has a negative impact on the environment. The fluid used also contains heavy metals. It is thus important to handle the de-icing fluid in the best way possible.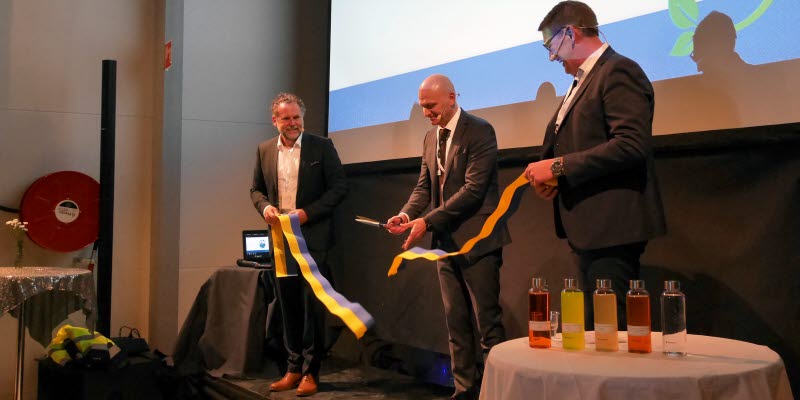 On Thursday, September 27, a new facility for recycling glycol was inaugurated with great ceremony at Stockholm Arlanda Airport. By using new technology, Swedavia and our supplier – Vilokan, which will operate the facility – can recycle most of the glycol collected not just at Stockholm Arlanda but also at our other airports.
The fluid collected is cleaned in the facility to become 99.9% pure glycol – which means it can be reused. This circular glycol production cycle creates economic and environmental sustainability. It is another step in Swedavia's journey towards providing sustainable airports of the future.
The facility is the world's most modern. Visitors from Heathrow and Schiphol as well as from airports in Moscow, Copenhagen and Oslo were on hand when Stockholm Arlanda's airport director, Peder Grunditz, had the honour of cutting the ribbon at the inaugural ceremony to learn about the technology.