JM Entreprenad to build new airport maintenance area at Stockholm Arlanda
2016-04-18, kl. 11:08
Following a tender process, JM Entreprenad has been selected as general contractor for the construction and rebuild of a new airport maintenance area at Stockholm Arlanda Airport.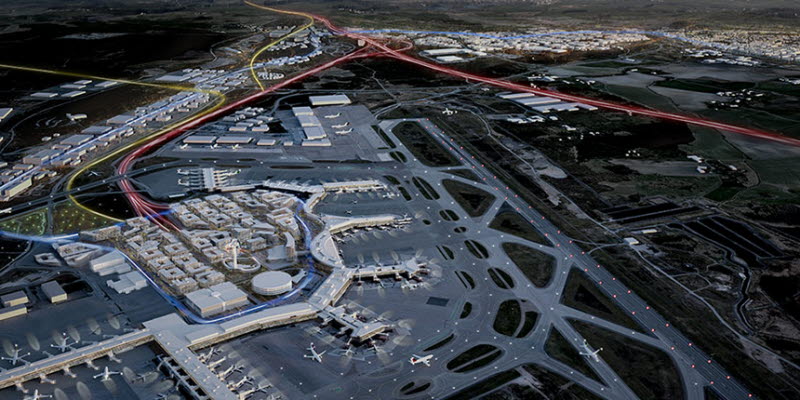 The airport maintenance area is one of many components in a development plan for Stockholm Arlanda Airport to ensure that Sweden's largest airport will have the potential to grow in line with Sweden's need for air access.
In concrete terms, the development plan includes, along with a brand new environmentally sustainable airport maintenance area, a new pier in Terminal 5 designed to handle larger aircraft from long-haul destinations, an expanded security checkpoint and commercial space in the same terminal as well as parking spaces close to the terminal. Total investments for terminal development during the period 2014-2043 are estimated at more than 13 billion Swedish kronor.
This modern, functional and environmentally sustainable airport maintenance area will include a workshop, garage, parking and offices for airport maintenance operations at Stockholm Arlanda.
"The new airport maintenance area is a key to the Stockholm Arlanda of the future, not just in order to enable efficient airport operations, but also to provide space for the future development of the airport. We look forward with great confidence to our partnership with JM Entreprenad," says Kjell-Åke Westin, airport director at Stockholm Arlanda Airport.
"Swedavia has begun an exciting, wide-ranging journey that will be under way for many years, and it is very gratifying that JM Entreprenad can be involved and develop operations at Stockholm Arlanda," says Peter Neuberg, president of JM Entreprenad.
The contract includes the renovation of 20,000 square metres of facilities as well as the construction of 13 new buildings with 26,000 square metres of space. The total area involved covers 125,000 square metres, and extensive groundwork will be carried out there. The construction project will be completed in 2018.
In addition to the development in the terminal and in the airport maintenance area, the adjacent area will also undergo change. A new, modern office complex and another hotel will be built next to the airport and create a vibrant urban environment.
The next step in this phase of development is the establishment of Sky City Office One, an office complex with 15,000 square metres of space that is planned closest to the airport.