Environmental exhibition about renewable fuel production at Stockholm Arlanda
2016-02-02, kl. 12:14
What could the production of renewable aviation fuel look like? Right now, an environmental exhibition describing this process is on display at Stockholm Arlanda.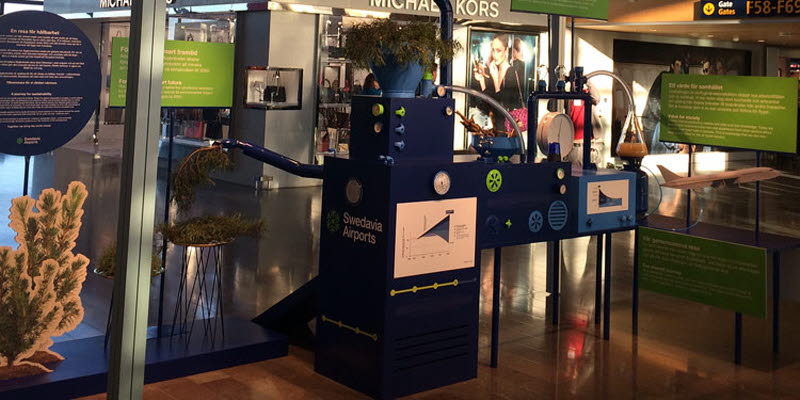 Swedavia's vision is for Swedish domestic air travel to be fossil fuel-free by 2030. This is possible, but it requires a switch from fossil-based to renewable aviation fuel. The technology is already available. What is needed is large-scale production that leads to a competitive price for renewable fuel.
This environmental exhibition will hopefully inspire passengers and inform them that fossil-free domestic air travel is already possible now.
The exhibition is located in the area by Gates F26-39 in Terminal 5.