It is obligatory for all travellers to pass through airport security.
If you are well prepared the screening in the security control goes quickly and smoothly.
On the Swedish Transport Agency's website you can read more about what applies to air travel and security checks when traveling from Sweden.
Tips before security screening
Come well-prepared so that security screening goes quickly and smoothly. Have your boarding card ready so you can show it.
This is what you can bring on board.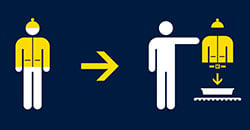 Remove your outer garments, suit jacket, headwear and metal items like belts that have a large buckle or jewellery.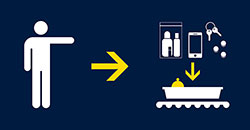 Place your plastic bag with liquids in the tray so it is can be seen. Empty your pockets of mobile phones, keys and coins.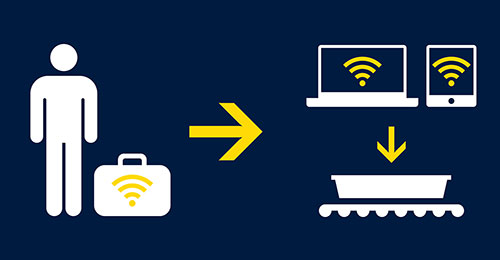 Place large electronic items in the tray so they can be seen. Remove any liquid medicine, special diet food and baby food and show them at the security checkpoint. Sometimes you may be asked to take off your shoes.
Walk through the metal detector while your hand baggage is passing through the x-ray machine.
Any unauthorised objects found in your possession will be taken from you.
Connecting flights – transfers
If you are flying to Stockholm Arlanda Airport and are going to fly directly on a domestic flight from another terminal, you must go through customs and then pass through a new security control in the other terminal. If you are coming from an international destination and are going to continue on an international flight, it is not certain that you will pass through a new security control. This depends on which country you have come from, and which country you are travelling onwards to.
There are buses at the airport which transfer you at no cost between the different terminals and SkyCity, but you can also walk inside between the different terminals.