Norwegian celebrates a decade at Arlanda
2017-09-15, kl. 15:23
Swedavia congratulates Norwegian on the ten-year anniversary of its operations at Stockholm Arlanda Airport. Since it launched in 2007, Norwegian has flown more than 38 million passengers to and from the fastest growing airport in Scandinavia.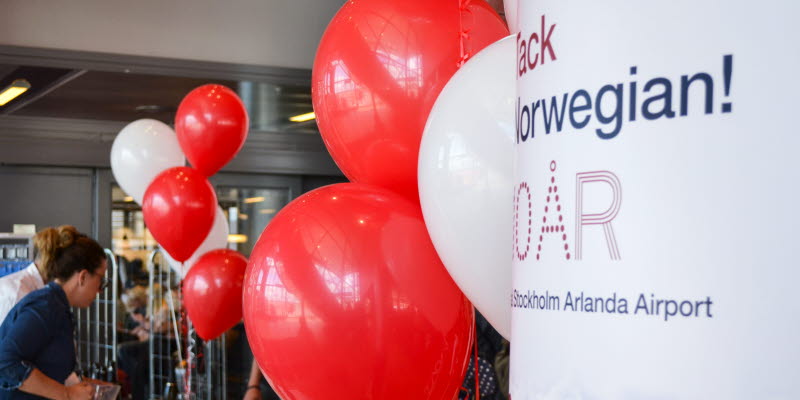 Norwegian, which is the world's sixth largest low-cost carrier today, has seen strong growth at Stockholm Arlanda. As of this year, the airline has served Stockholm Arlanda for a full decade and flown more than 38 million passengers to and from Stockholm Arlanda between 2007 and 2017.
"Since its launch, Norwegian has grown by more than 25 per cent on average every year at Swedavia's ten airports, so that is very strong growth. Norwegian plays an important role in the development of Stockholm Arlanda's long-haul routes, and the fact that the airport has set a passenger record for international air traffic 88 months in a row is clear evidence of the strong growth. Norwegian flies to more than 70 international destinations from Sweden, and just since 2014, five direct routes to the United States have been launched," says Elizabeth Axtelius, Aviation Business Director at Swedavia.