Norwegian airline Flyr to set up operations in Sweden with new direct route to Oslo
2022-02-11, kl. 13:35
The Norwegian start-up low-cost carrier Flyr is expanding its network of routes to Sweden and will launch new non-stop service to Oslo from Stockholm. Beginning in early April, the route will initially have four weekly departures from Stockholm Arlanda.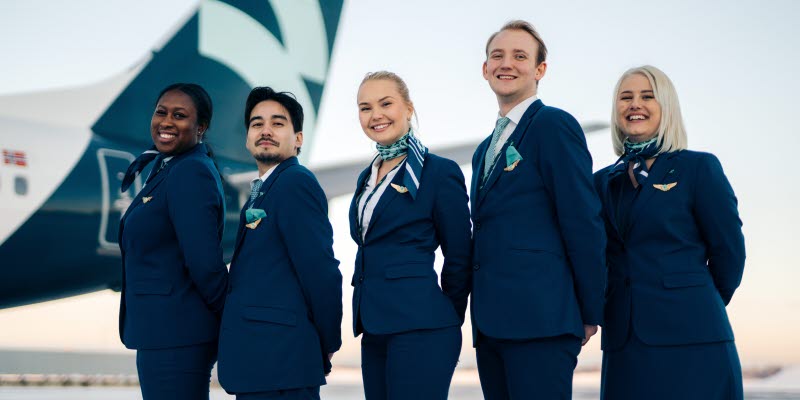 Flyr is a new Norwegian low-cost carrier with a focus on serving the Norwegian market with domestic and international flights from its base at Oslo Gardermoen Airport. The airline started up operations in mid-2021 and is now launching its first route to Sweden.
They will operate with a Boeing 737-8, a new generation aircraft that emits up to 14 percent less emissions than previous models.
"It is good news that Flyr is investing in the Swedish market and now launching a route from Oslo to Stockholm. Oslo is an important market for both business travellers and tourists. There is a lot of trade between the two countries, and Norway is one of the largest markets in terms of tourists coming to the Stockholm region. Now with restrictions being lifted and demand sharply on the rise, it bodes well for increased travel between Sweden and Norway, and the expanded range of travel options will be a positive addition," says Elizabeth Axtelius, Director of Aviation Business at Swedavia.
There are a lot of exchanges between Sweden and Norway, which is one of Sweden's biggest trade partners. Norway is also one of the Stockholm region's top markets for international visitors. Over 40 per cent of current passengers flying between Stockholm and Oslo are Swedes whose main reason for travel is business. Norwegian travellers constitute almost half of other passengers, and most usually travel as tourists in the Stockholm region.