New non-stop service to Luxembourg from Stockholm Arlanda with SAS
2019-05-22, kl. 09:51
On November 4, Scandinavian Airlines (SAS) will launch a new direct route between Stockholm Arlanda Airport and Luxembourg. With three weekly departures, it will be even more convenient for tourists and business travellers to travel between the two European cities. SAS is the only airline that offers non-stop service on this route.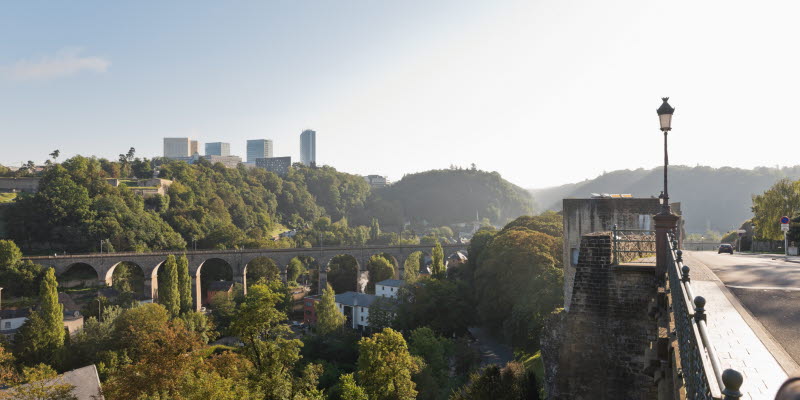 SAS's new direct route from Luxembourg to Stockholm, to be launched on November 4, will provide increased access between the countries. Last year, more than 20,000 passengers flew from Stockholm Arlanda to Luxembourg, twice the number just five years ago. Luxembourg is one of the smallest but at the same time most charming countries in Europe, surrounded by Germany, Belgium and France.
"It is good news that SAS will offer non-stop service from Luxembourg. The majority of people who fly this route are travellers coming to Sweden, and one third are travelling for business purposes. That indicates there is demand for a direct air link to Stockholm Arlanda, which will enhance access between Luxembourg and Sweden," said Elizabeth Axtelius, Director of Aviation Business at Swedavia.
The direct route will operate on Mondays, Wednesdays and Fridays using a Bombardier CRJ-900 aircraft type with seating for 90 passengers. Flying time is 2 hours and 15 minutes. So far this year, SAS has launched six new routes from Swedavia's airports. New additions for this summer include from Stockholm Arlanda to Naples and Beirut, and from Göteborg Landvetter Airport to Faro, Portugal.
"Luxembourg is one of Europe's financial hubs, and a number of EU institutions are also located there. At the same time, it is a fascinating country with a capital that has a rich history and offers a rich cultural life to leisure travellers. We are very pleased that we can now offer our passengers another direct air link that they have been asking for," said Karl Sandlund, EVP Commercial at SAS.
Swedavia has been carrying out ambitious sustainability work for many years. All of the Group's ten airports will produce zero fossil carbon dioxide emissions from their own operations by year 2020. Swedavia also works actively to promote the transition to bio jet fuel and has the target that five per cent of all fuel used for fuelling aircraft at Swedish airports will be fossil-free by 2025.
SAS's target is to reduce carbon dioxide emissions 25 per cent by 2030. This is being done primarily by modernising the fleet and using an increased share of bio fuel. As part of its work to tackle climate change, SAS has also chosen to carbon-offset all youth tickets as well as tickets for which a EuroBonus number is provided when booked.