New direct route to Miami from Stockholm Arlanda with SAS
2017-05-02, kl. 14:09
SAS will launch another long-haul service from Stockholm Arlanda Airport to the US. Beginning in October, SAS will fly once a week to Miami operating an Airbus 330-300 featuring the new SAS cabin. Together with New York, Chicago and Los Angeles, Miami will be SAS's fourth US destination that passengers can fly to non-stop from Stockholm Arlanda.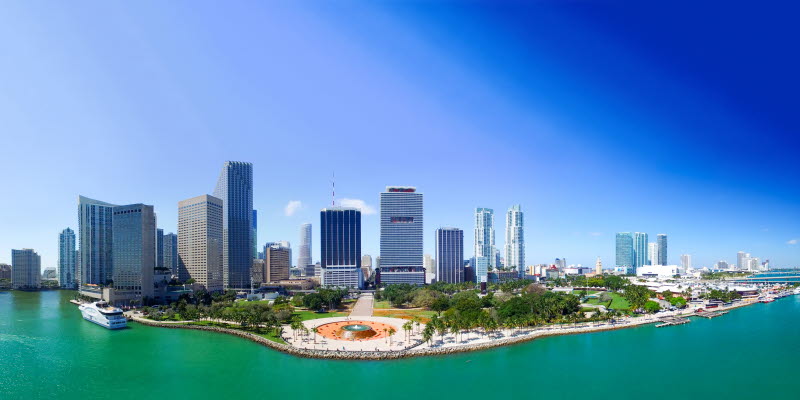 More than one million passengers fly each year between Sweden and the US, with direct traffic up 22 per cent in the past year. With the new non-stop service to Miami, passengers will now be able to choose from eleven different direct routes to seven US destinations from Stockholm Arlanda.
"We are really pleased that SAS continues to expand its offering at Stockholm Arlanda with another intercontinental direct route. Traffic to and from the US has seen fantastic growth, and there has been an average annual increase of ten per cent in the number of Swedes flying to Florida over the past five years. With SAS's new direct service, passengers can now fly quickly and conveniently to Miami, and more Americans can fly non-stop to Stockholm", says Elizabeth Axtelius, Director of Aviation Business at Swedavia.
Since 2013, the growth in intercontinental direct connections to and from Stockholm Arlanda has been very strong. With today's announcement from SAS, a total of 17 routes have been added, which corresponds to growth of almost 70 per cent.
The route between Stockholm and Miami International Airport will be operated on Sundays using an Airbus 330-300 featuring the new SAS cabin.
Timetable with Sunday departures:
Depart Stockholm Arlanda Airport: 9.25AM. Arrive Miami International Airport: 2.15PM
Depart Miami International Airport: 4.05PM. Arrive Stockholm Arlanda Airport: Monday 7.35AM