New design and functionality for Swedavia's websites and app
2017-01-24, kl. 11:39
Swedavia operates ten of Sweden's largest airports and their affiliated websites and app. A new version of the Episerver web platform is now being launched, and visitors will encounter a new design fully in line with Swedavia's new brand profile at swedavia.com.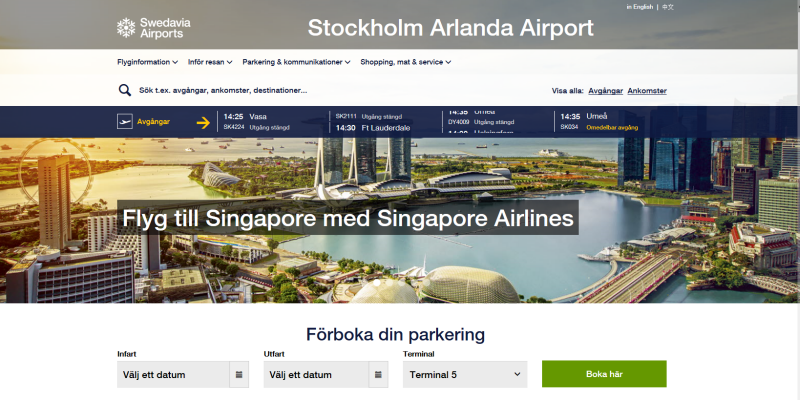 "The web design is based on a 'mobile first' platform since the majority of airport visitors use our websites. This new platform gives us more insight into what our visitors want, which allows us to personalise the websites based on passengers' needs," says Annika Persson Kvarnbergs, head of print and digital production at Swedavia.
Swedavia's app has also been updated so that it is easier to keep track of a trip. By adding your flight to the start page, you get convenient information about your terminal, check-in counter, boarding and gate. It is now also easier to book parking, the maps are a little more accessible and there is a clearer overview of the shopping and food options available at the airports.
"The app has been given a boost, with the new brand profile and design, and we hope it will be a natural tool both at the airport and on people's journey to the airport and back home," Ms Persson Kvarnbergs adds.
If you have downloaded the app, you will get a message on your mobile phone as usual that it is time for an update. If you have not yet downloaded the app, you can do so here: