iDeal of Sweden to open at Stockholm Arlanda
2017-12-22, kl. 08:58
Fashion combined with function – iDeal of Sweden is now opening its first concept store at Stockholm Arlanda.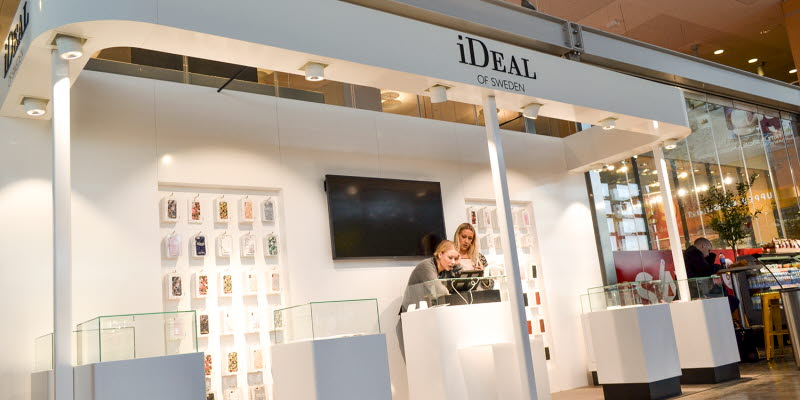 At iDeal of Sweden, passengers can take with them a little piece of Sweden in the form of products designed by the company. Come stop in and discover mobile accessories such as phone covers, wallet cases and magnets for your home, car or office as well as power banks and cables – everything inspired by the biggest trends of the season.
iDeal of Sweden's products are based on the "iDeal concept," featuring a system of interchangeable products that function magnetically, with mounts that can be attached to your car or in your home. It is an ecosystem of compatible products that combine fashion and the latest trend in functionality so you can match them with your clothing, your furnishings or your mood.
"We are pleased that iDeal of Sweden has chosen to launch its first concept store here at Stockholm Arlanda. Airports are ideal venues for this kind of expansion, both with their mix of people and nationalities but also because many travellers are open to trying something new," says Vita Andrews, acting head of Swedavia´s Retail, Food & Beverage business area.
iDeal of Sweden will be located in Terminal 5, after the security checkpoint, until June 30, 2018.