Four new routes and more departures to popular summer destinations from Stockholm Arlanda with SAS
2017-10-16, kl. 16:22
Scandinavian Airlines (SAS) continues to expand at Stockholm Arlanda Airport and in the summer of 2018 will launch four new routes to European destinations – Verona (Italy), Gazipaşa (Turkey), Birmingham (Britain) and Aarhus (Denmark). SAS is also increasing the number of departures to popular destinations in southern Europe. In domestic traffic, SAS will re-establish non-stop service between Stockholm and Örnsköldsvik.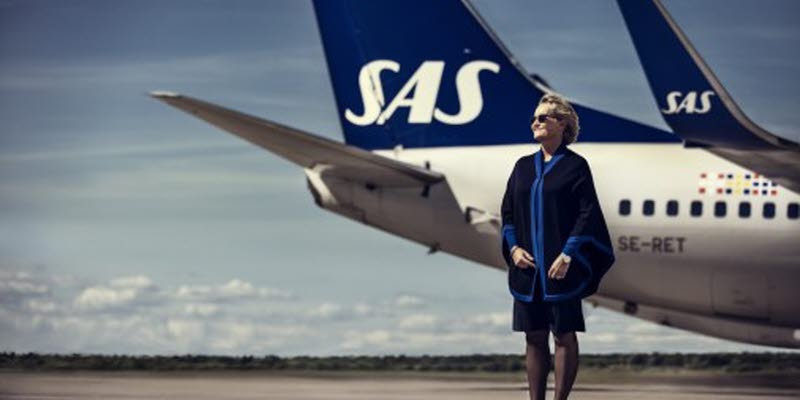 "We welcome SAS's continued investment in Stockholm Arlanda this summer. It is good news to see Swedish access to Europe increasing. It is also especially positive that SAS is further expanding air traffic between Italy and Stockholm Arlanda, since demand for direct flights is great and the number of passengers between the two countries has risen 14 per cent in the past year," says Elizabeth Axtelius, director of aviation business at Swedavia.
This summer, SAS will launch a new route to the popular Italian tourist destination of Verona, which is close to Lake Garda. SAS already offers non-stop service between Stockholm Arlanda and a number of places in Italy: Bologna, Milan, Olbia, Palermo, Pisa, Rome and Venice.
SAS will also start flying between Stockholm Arlanda and Birmingham. This summer, SAS will likewise launch non-stop service from Stockholm Arlanda to Gazipaşa, which is southeast of Alanya on the Turkish coast. A daily departure to Aarhus is also being introduced.
In domestic traffic, among other routes SAS is investing in the re-launch of non-stop service between Stockholm Arlanda and Örnsköldsvik, with up to four daily departures.
In addition to these new routes from Stockholm Arlanda, SAS is increasing the number of international departures this summer. The number of departures from Stockholm Arlanda to Rome will increase from six to nine a week. The number to Lisbon will rise to three a week, and Palma de Mallorca will get eleven departures a week from Stockholm Arlanda. Capacity is also being added to the carrier's routes from Stockholm Arlanda to Berlin and Düsseldorf.
Traffic in SAS's summer 2018 programme will begin gradually in March.