Apoteksgruppen Pharmacy Shop to open large store in Terminal 5
2017-03-28, kl. 06:00
Apoteksgruppen will today open a large store in Terminal 5 after the security checkpoint, where you can buy non-prescription drugs and other pharmacy items.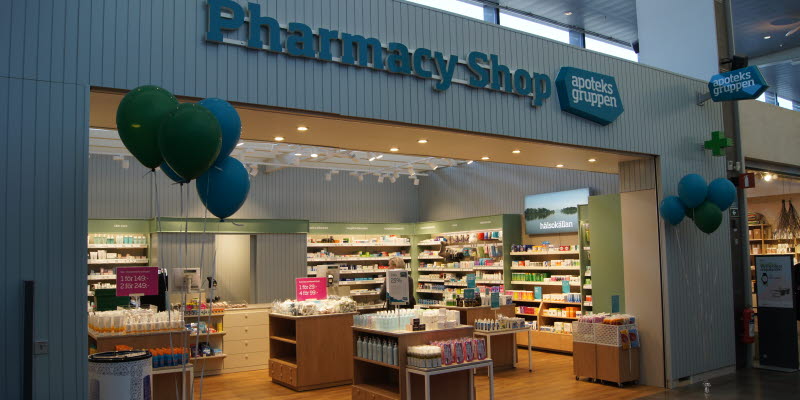 You will find sunscreen, shampoo, cosmetics and hair care products from well-known brands such as Vichy, Avène, La Roche Posay, Bioderma and Idun here. If you are travelling with only hand baggage, there are smart travel-size packages. You can also buy non-prescription drugs if you need to fill your travel first-aid kit.
Apoteksgruppen Pharmacy Shop is located in Terminal 5, after the security checkpoint by the Shopping & Food Area.