Air Europa to launch new direct route to Madrid
2019-05-07, kl. 10:20
The carrier Air Europa will for the first time launch non-stop service from Stockholm Arlanda Airport. During the summer of 2019, passengers will be able to fly direct to Madrid, with three weekly departures.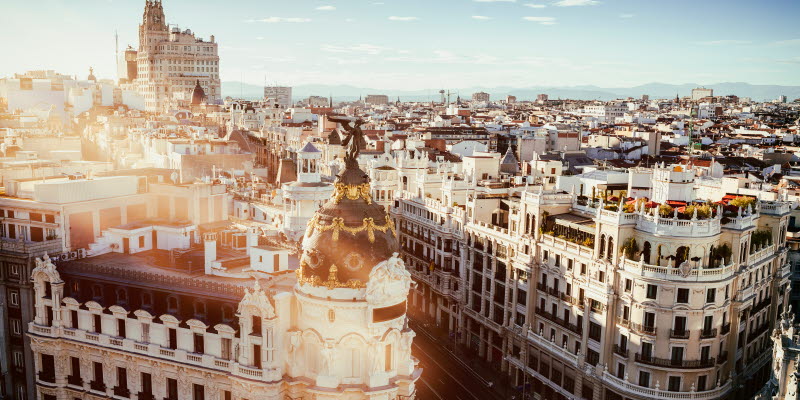 On June 17, 2019, the Spanish carrier Air Europa will fly between Stockholm Arlanda and the Spanish capital, Madrid. With 6 million inhabitants in the metropolitan area, Madrid is one of the most populous cities in Europe. Along with world-class football, the city offers a wide variety of cultural activities and eating options.
"In just three years, the number of passengers has increased 80 per cent between Stockholm Arlanda and Madrid. We therefore welcome this additional non-stop service between the two capitals. The new route meets the demand from Swedish and Spanish travellers in both directions. It is also gratifying to be able to welcome a new carrier, Air Europa, to Stockholm," said Elizabeth Axtelius, Director of Aviation Business at Swedavia.
Air Europa is the airline of Globalia, the largest Spanish tourism conglomerate. The non-stop route will be operated on Mondays, Wednesdays and Fridays through September 13, 2019 with an Airbus 330 and it also makes it convenient for passengers to continue on to Air Europa's destinations in South America.