Extended Arrivals Hall stands at Landvetter
2017-06-30, kl. 08:37
Göteborg Landvetter Airport is celebrating its 40th anniversary and continues to expand. In order to handle the expected growth and eight million passengers a year, compared to 6.5 million today, the airport is now launching a number of major investment projects.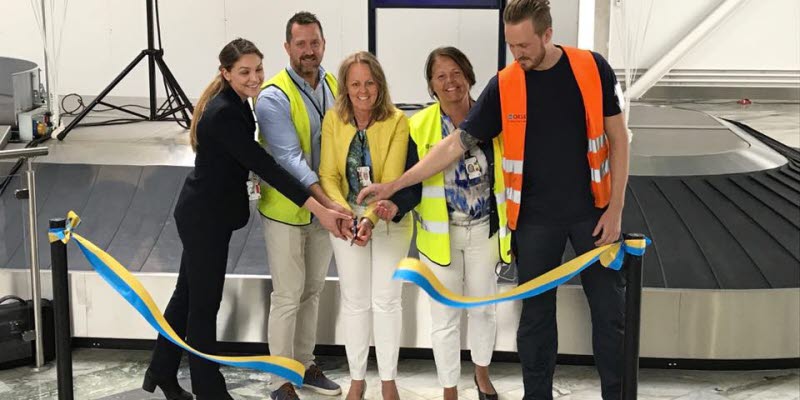 Today was the inauguration of the expanded arrival hall, with 1,800 m2 of additional space and two new baggage carrousels. This is the first phase in what will be more than a doubling of the arrival hall's area and capacity.
At Göteborg Landvetter Airport, it takes passengers an average of four minutes to get from their plane to the baggage carrousel. That places high demands on baggage handling.
"Ground handling companies handle the baggage based on agreements with the airlines," says airport director Charlotte Ljunggren. "These agreements between the airlines and ground handling companies regulate how quickly baggage should reach passengers. With our expanded arrival hall, we are creating conditions for a better work environment and better logistics for our partners and passengers.
"This is part of the development of Göteborg Landvetter Airport, which is being carried out in order to handle eight million passengers by 2027," Ms Ljunggren adds.
Future investment projects include three new gates equipped with passenger bridges, a new airport hotel and a station for the new Gothenburg–Landvetter–Borås railway line.
For further information, please contact Swedavia's press office: +46 (0)010-10 90 100