Two new Ryanair routes to Poland from Göteborg Landvetter
2019-03-15, kl. 11:25
Ryanair's strong expansion at Göteborg Landvetter Airport continues. For the 2019 winter programme, the airline will launch two routes – to Gdansk and Katowice, Poland – with service starting in late October.  Including these two destinations, Ryanair will then fly to 19 European destinations from Göteborg Landvetter.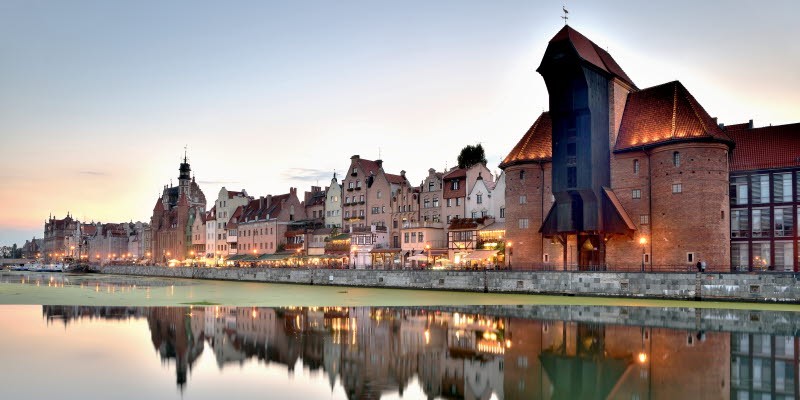 Air traffic from Göteborg Landvetter to Poland has doubled in the past two years and has been quite evenly divided between Polish passengers visiting Sweden and Swedish passengers visiting Poland. Starting in late October 2019, Ryanair will expand its service with two additional Polish destinations alongside Warsaw and Krakow, when it launches service to Gdansk three times a week and to Katowice two times a week.
It is mostly leisure travellers from the two countries who fly between Gdansk and Gothenburg. Gdansk offers exciting architecture, beautiful buildings, good shopping and a large range of cultural activities. The city is also located close to the "Polish Riviera" – close to lovely beaches and the city of Sopot. The former industrial city of Katowice has been transformed in recent years into one of Poland's most innovative, culturally dynamic and economically sustainable regions. Katowice is also an ideal gateway to the Polish ski destinations such as Zakopane.
"We are pleased that the rapidly expanding Ryanair continues to invest in the growing region of western Sweden and has chosen to establish two additional direct routes at Göteborg Landvetter. We look forward to welcoming more Polish passengers to everything Gothenburg has to offer, while people in western Sweden are now offered air links with a modern fleet of aircraft to two new exciting weekend destinations," says Anna Strömwall, airport director at Göteborg Landvetter Airport. 
The Gothenburg-Gdansk route starts on 27th October and is operated on Wednesdays, Fridays and Sundays. The Gothenburg-Katowice route starts on the 30th October and is operated on Wednesdays and Sundays.