New direct route to Wroclaw from Göteborg Landvetter
2017-09-07, kl. 13:45
On March 31, 2018, Wizz Air will launch non-stop service to Wroclaw in Poland, the 2016 European Capital of Culture, from Göteborg Landvetter Airport. There will be two weekly departures between Gothenburg and Poland's fourth largest city.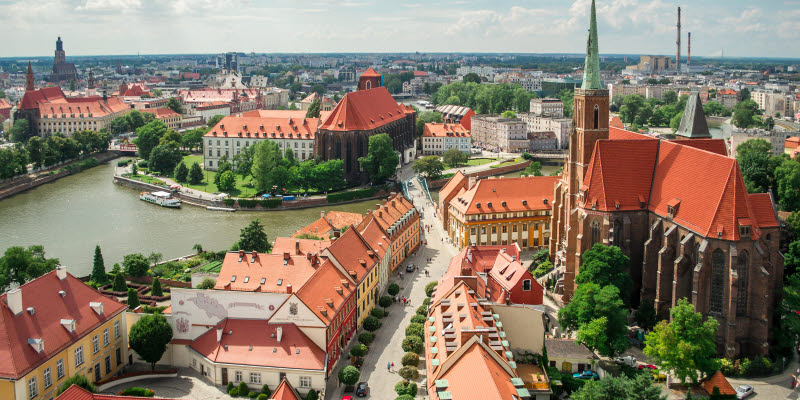 – The number of passengers flying from Gothenburg to Poland has increased 14% over the past six months, and today that figure has reached almost 78,000. So we are pleased that we can offer our passengers an expanded range of new destinations to the exciting country of Poland. It will also be a convenient way to fly non-stop to Wroclaw for our many business travellers in western Sweden, said Charlotte Ljunggren, Airport Director at Göteborg Landvetter Airport.
The airport's links to eastern European destinations enable people in western Sweden to experience new, exciting cities. Wizz Air flies non-stop from Göteborg Landvetter to a number of cities in eastern Europe: Belgrade, Serbia; Budapest, Hungary; Bucharest, Romania (starting April 18, 2018); Gdansk and Warsaw, Poland; Skopje, Macedonia; Tuzla, Bosnia and Herzegovina; and Vilnius, Lithuania.
The Gothenburg–Wroclaw route will be operated two times a week starting March 30, 2018.