New direct route to Bristol from Göteborg Landvetter
2017-12-22, kl. 09:21
The British carrier bmi regional is now launching its second direct route between Great Britain and Göteborg Landvetter Airport. Bristol is the new destination, with service starting in late January. Great Britain is one of Göteborg Landvetter's most popular destinations, while Brits top the list in terms of the number of incoming airline passengers to Gothenburg.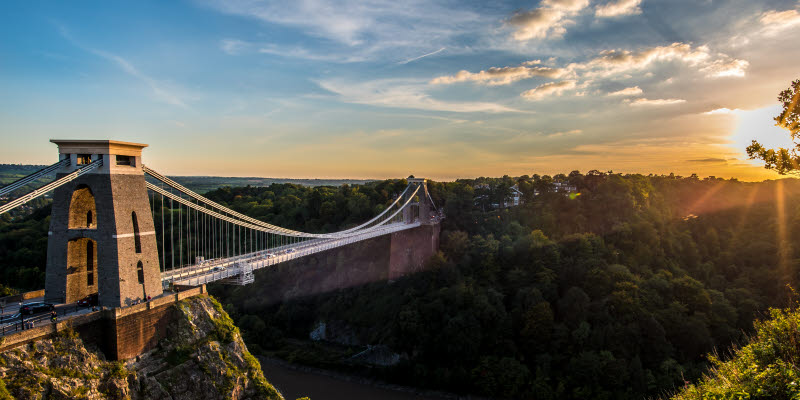 Bristol, in southwest England, is a city with a great deal of history but in recent years has also developed into a hot spot for culture and creativity. From Bristol, it is easy to continue on to the classic neighbouring town of Bath, Cornwall's beaches, Devon's green landscape or South Wales.
"We are really pleased that the year so far has shown strong growth and that we can also start the new year off with another new direct route from Göteborg Landvetter. This new route will give more people from western Sweden the chance to discover a new, exciting destination in a convenient way, and at the same time we can welcome more Brits to Gothenburg and everything the city has to offer," said Charlotte Ljunggren, Airport Director at Göteborg Landvetter Airport.
Gothenburg has become an increasingly popular destination for Brits. There is a great deal to discover for tourists, and the Liseberg amusement park is a popular destination for many. The non-stop service between Gothenburg and Bristol starts January 23, 2018 and will be served on Tuesdays and Fridays with an Embraer 145.
bmi regional is a British carrier and operates an all-jet fleet comprising 20 Embraer aircraft. The airline now operates over 400 scheduled flights a week across a network of 46 destinations in 11 European countries and employs more than 400 staff.