Eurowings to expand in Sweden – will enhance offering at Göteborg Landvetter with new direct route to Berlin
2022-11-24, kl. 10:54
The German low-cost carrier Eurowings continues to have strong faith in the Swedish market and is adding another direct route from Göteborg Landvetter in conjunction with its summer programme. The airline is meeting demand and launching service to Berlin.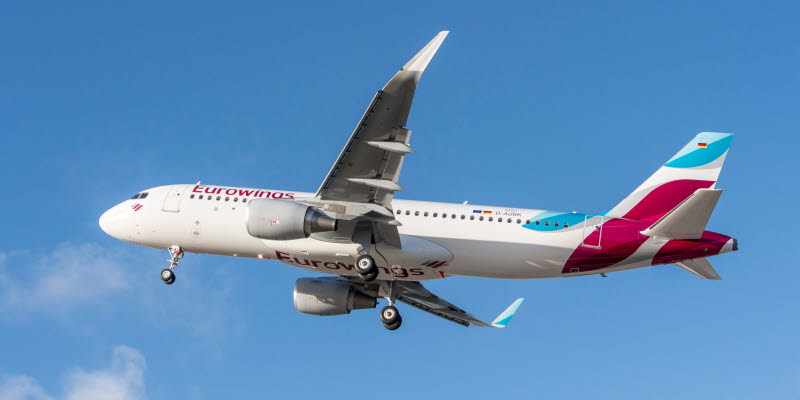 Eurowings continues its expansion in Sweden and at Swedavia's airports and is now launching a new direct route to the German capital from Göteborg Landvetter Airport. The Lufthansa Group's low cost carrier is thus expanding its offering from Göteborg Landvetter by adding a third destination, along with its existing year-round service to the carrier's base in Düsseldorf and its summer route to Hamburg.
In conjunction with the summer 2022 programme, the airline opened a new base and launched service on nearly twenty European routes from Stockholm Arlanda Airport. This winter, it started non-stop service to Düsseldorf from Kiruna Airport and Luleå Airport.
In late March 2023, Eurowings will start flying non-stop to Berlin from Göteborg Landvetter four times a week. Germany is the country that the largest number of passengers have flown to from Göteborg Landvetter during the year, and Berlin – considered to be perfect for a city break or long weekend – is one of the most popular destinations from the airport. Currently the route is unserved. Leisure travellers constitute the largest proportion of passengers, but the increased connectivity is naturally also positive for businesses in the region and the hospitality industry. More than half of passengers flying to Sweden are Germans, and Germany is one of the largest markets for visitors from the Gothenburg region.
Eurowings will serve the Göteborg Landvetter Airport (GOT) – Berlin Brandenburg Airport (BER) route four times a week, on Mondays, Thursdays, Fridays and Sundays.