Daily non-stop service to Moscow from Göteborg Landvetter with Aeroflot
2018-09-05, kl. 10:37
In October, Aeroflot will launch daily non-stop service to Moscow from Göteborg Landvetter Airport. It is the first direct route that the Russian carrier is opening at a regional airport in Scandinavia.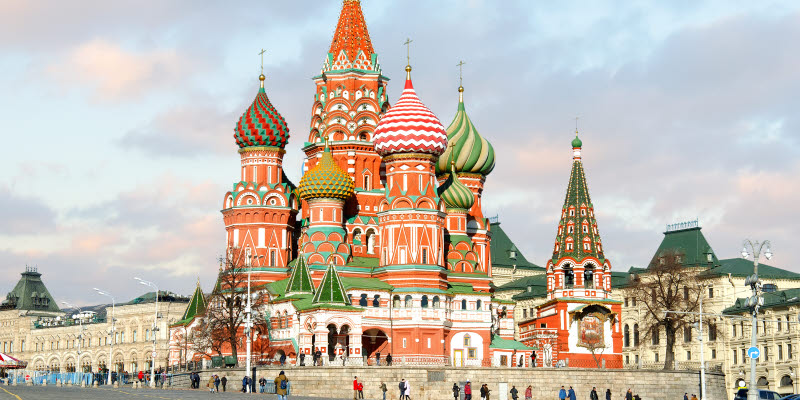 Beginning on October 29, people in western Sweden will be able to fly conveniently from Göteborg Landvetter to Moscow and Aeroflot´s destinations in Asia. This will provide a much smoother journey for the approximately 8,000 annual passengers who so far have needed to make a stopover on their way between Gothenburg and Moscow. There are just as many Russians as Swedes today flying between the two cities; about 60 per cent of them are leisure travellers. Moscow's cultural treasures, such as St Basil's Cathedral and the Kremlin on Red Square, are now about a two-and-a-half-hour flight away for people in western Sweden.
"With Aeroflot's addition, in a short period of time we are adding one more important direct route and now to Moscow. We are really pleased about the increased interest in our region, which will also help us reach our target of doubling the number of visitor overnight stays by 2030. At the same time, companies in western Sweden will be closer to the Russian market and the potential that this entails," said Charlotte Ljunggren, Airport Director at Göteborg Landvetter Airport.
Service will begin on October 29, 2018, with seven departures a week from Göteborg Landvetter to Moscow Sheremetyevo, one of the Russian capital's three airports. Flying time will be 2 hours and 25 minutes. The aircraft model is a Sukhoi Superjet, which was launched in 2008.