Swedavia signs security service agreement with Securitas for Göteborg Landvetter Airport
2018-12-03, kl. 13:14
Swedevia has signed an agreement with Securitas in providing security services at Göteborg Landvetter Airport starting 1 May 2019. Göteborg Landvetter Airport is Sweden's second largest airport, with about seven million passengers a year.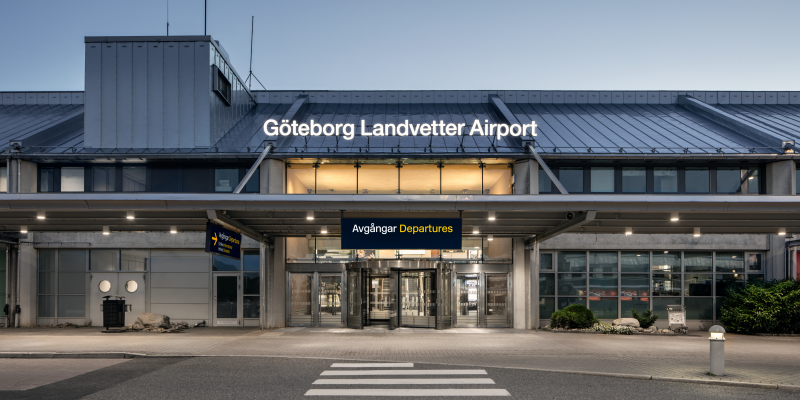 Göteborg Landvetter Airport is currently the only one of Swedavias bigger airports where security services are operated within Swedavia, but services will now be outsourced to Landvetter as well. Following a public tender procedure, Securitas – which already provides security services at a number of Swedavia's airports – was awarded the contract. 
– Safety and security are an important focus area in all of our airports. We always work with great determination to guarantee our passengers' safety and security and to ensure good service. We are pleased that Securitas, with its experience, are going to be our new partner at Göteborg Landvetter Airport, says Mats Paulsson, director of security at Swedavia.
As a result of the agreement, Securitas will be responsible for security screening, airport protection and other security services at Göteborg Landvetter Airport. The agreement runs for three years, with an option to extend it for a total of four years. 
– It is the airport's task to manage and maintain cost-effectiveness with a strong focus on safety, security and passengers. We will now do this in partnership with Securitas as we continue to develop Göteborg Landvetter into a strong regional airport for both business and leisure travellers, says Charlotte Ljunggren, airport director at Göteborg Landvetter Airport.
Securitas already carries out security services like those included in the agreement for Göteborg Landvetter Airport at Bromma Stockholm Airport and Malmö Airport. It also provides airport security guards at Stockholm Arlanda Airport.
As a result of this agreement, nearly 300 of Swedavias employees at Göteborg Landvetter Airport will be affected when operations are placed under the management of Securitas.
Swedavia has overall responsibility for safety, security and the management of safety and security work at all Swedavia airport, regardless of whether safety and security operations are carried out under the auspices of Swedavia or a contractor.