Swedavia joins Nollzon electric taxi initiative
2018-12-04, kl. 10:30
As a result of Swedavia's participation in the Nollzon ("Zero Zone") initiative, priority will be given to all bookings of electric taxis to and from the company's airports when rides are booked with one of the taxi companies taking part in the initiative. Some 3.5 million taxi rides a year are taken at Stockholm Arlanda and Bromma Stockholm alone.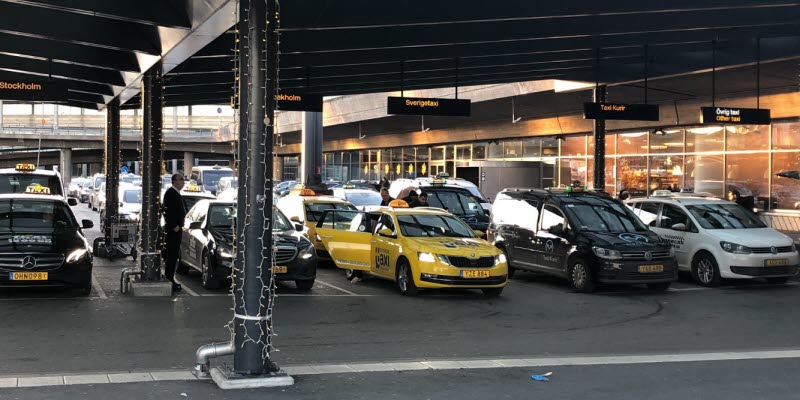 "For many years, Swedavia has been steadfast in its work together with partners to reduce carbon dioxide emissions from ground transport. The collaboration with Nollzon is another contribution to our sustainability work and overall goal of having our airports produce zero carbon dioxide emissions from their own operations by 2020," says Lena Wennberg, sustainability and environmental manager at Swedavia.
As early as July 2011, Swedavia began work to enable only environmentally friendly taxis to pick up passengers at Stockholm Arlanda. Now the next step is being taken with the help of the Nollzon initiative.
Swedavia also works actively to encourage the expansion of infrastructure for charging electric cars at its airports but also the use of mass transit, which promotes environmentally-friendly transport modes. Combined with the company's participation in Nollzon, this will have consequences for large parts of Sweden.
More about Nollzon
Nollzon is a non-profit organisation founded by the hydropower company Vattenfall, IBM, ABB and the non-profit organisations Gröna Bilister and Sustainable Innovation to provide employees with sustainable transport options that entail reduced emissions and noise in cities.
The taxi companies taking part in Nollzon are Taxi Stockholm, Taxi Kurir, Bzzt, EcoTaxi, Sverigetaxi, Electricab, Värmdö Taxi, Tesla Taxi and Taxi 020.