Strong growth points to new record
2016-10-28, kl. 11:25
Passenger volume at Swedavia's airports during the first nine months of 2016 increased 4.8 per cent. The biggest growth, 5.5 per cent, was in domestic travel. Net revenue increased to SEK 4,134 M (4,099). Operating profit was SEK 879 M (1,679). Net revenue for the first nine months of the year was positively affected by this passenger growth, and profit was affected by capital gains of SEK 146 M (820).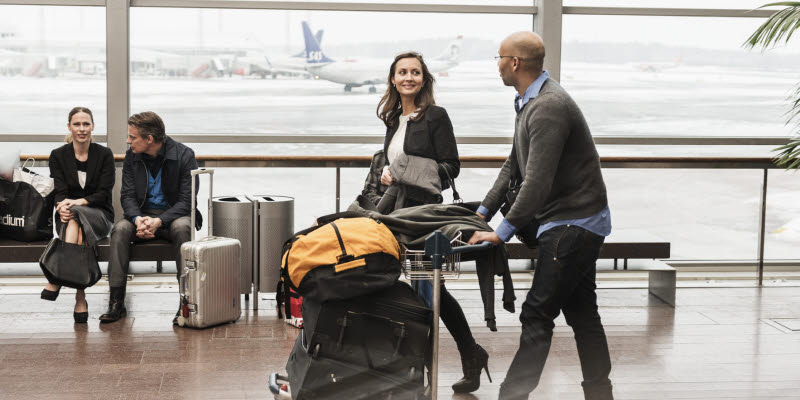 Passenger volume at Swedavia's airports showed continued strong growth of 4.8 per cent during the period. The number of international passengers was 19.7 million, and the number of domestic passengers was 10.1 million. A large share of the growth during the period is the result of airlines investing in intercontinental traffic, which has stimulated travel to and from Sweden as well as to different destinations in Sweden.
"International travel is experiencing stable growth, while domestic travel is once again on the rise. The trend indicates that passenger volume will reach an all-time high for the full-year 2016. We have now launched major investments in construction to handle the forecast growth," says Karl Wistrand, President and CEO of Swedavia.
The growth in passenger volume helped increase net revenue to SEK 4,134 M (4,099). Profit for the period totalled SEK 669 M (1,265). Profit for the period was affected by a capital gain of SEK 146 M from the sale of Göteborg City (Säve) Airport. Profit compared to the same period last year was also affected by the sale of properties completed last year, which had an adverse effect on operating profit, as well as a non-recurring item in the form of a capital gain of SEK 820 M from the sale of a property portfolio in 2015.
During the period, Swedavia began construction of the new office complex SkyCity Office One and the large-scale modernisation of the airport maintenance area at Stockholm Arlanda Airport. New, modern arrival halls are also being built at Göteborg Landvetter Airport and Bromma Stockholm Airport. The work is being carried out so that Swedavia can guarantee enhanced access to and from Sweden.
Interim 3Q report – PDF, 938 Kb