Stockholm Arlanda is building to handle more passengers
2016-09-05, kl. 10:01
Swedavia is making major investments over the next few years to meet the sharp increase in passenger volume. Two projects are now being launched to make room for more aircraft and create smoother flows for passengers.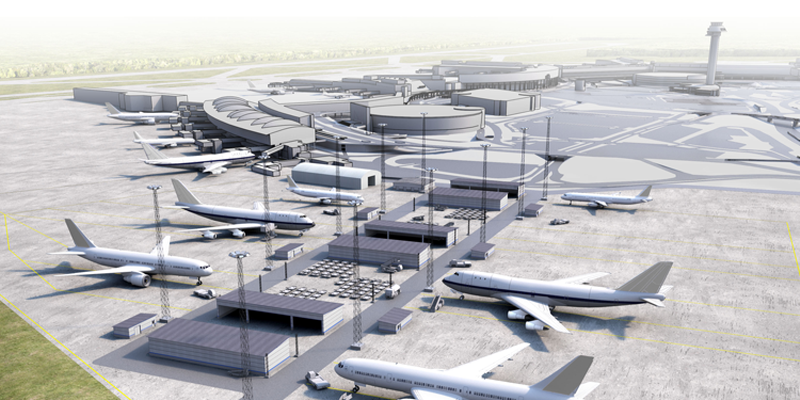 Room for more aircraft
We are building Apron E, a 100,000 square metre parking stand for aircraft that do not need to park at a gate. This will accommodate eleven normal-sized aircraft or five larger model aircraft.

Apron E will provide a high degree of services; for instance, air, electricity and fuel will be easy to access right from the apron. There will also be staff facilities, a large technical facilities building and a parking area for vehicles by the new apron.
Smoother arrival
We are making it easier to travel in Sweden. The border control and security checkpoint for transfer passengers in the area for Gates 11-24 in Terminal 5 will be refurbished and get two new passageways. More escalators and lifts (elevators) will also be built so that it will be easier to get from Level 3 to the border control on Level 4. The ceiling will also be raised to create a brighter, airier feel.
More projects ahead
Since 2010, the number of passengers at Stockholm Arlanda has increased by about 40 per cent. Swedavia is investing 13 billion kronor through 2043 to handle this large passenger growth and increase access. Other projects included in this effort are an expanded security checkpoint in Terminal 5, additional parking spaces close to the terminals and a marketplace with more shops, restaurants and other services.

The picture is a sketch of Stockholm Arlanda's new aircraft parking stand, produced by the architectural firm Tengbom.